No comments today. Just the charts.
Here are the top investing and economics charts and graphs from the previous week:
Market recovery of 2020 losses
V-shaped economic recovery in China
Former luxury brand consumers are now looking for a good bargain
Tourism contributed $1.8 trillion to the US economy in 2019, 8.6% of GDP
Spending at Big box stores doing alright
Dividend drawdowns throughout the past century
Dividend drawdowns correlated to stock price declines, but not a 1 for 1 relationship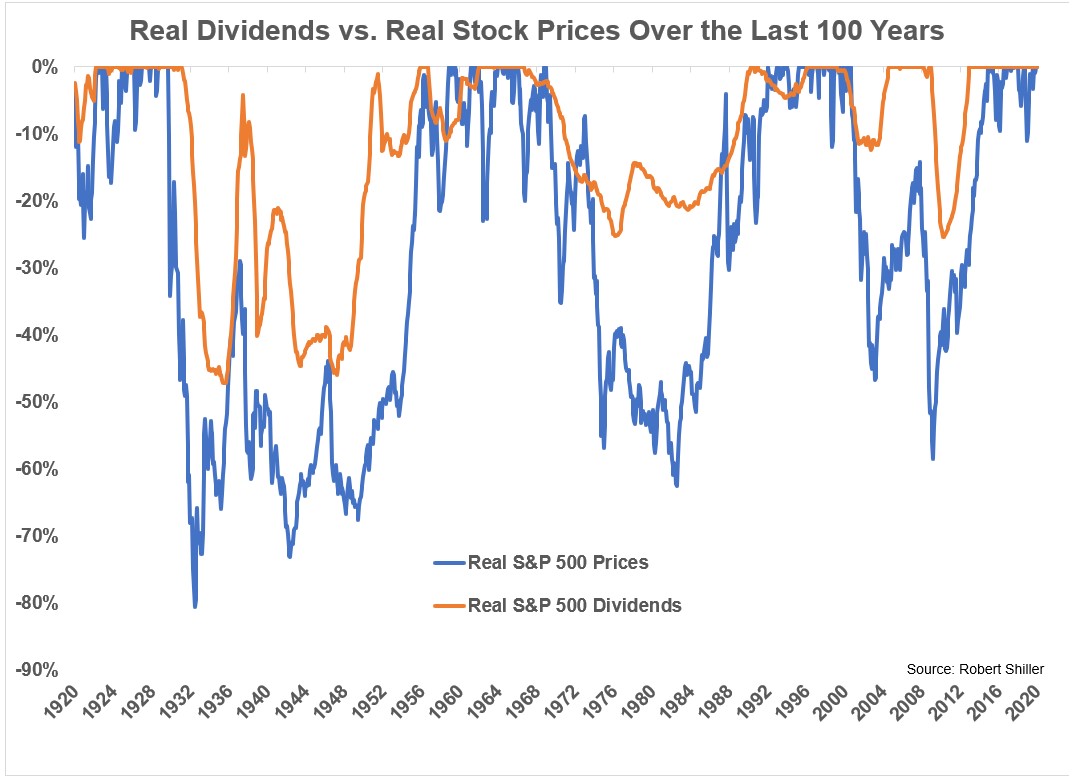 Covid-19 was the 3rd leading cause of death in the US between February and May
Personal savings rate hits record high of 33%
Unemployment picture in the US starting to improve, believe it or not
Beer and wine sales skyrocketing in Canada
1957/58 pandemic GDP experience saw a quick recovery after a sharp decline
Recessions are short. Expansions are long.
About a quarter of the recently unemployed are classified as temporarily unemployed.
Equities lead economies.
Markets end up doing alright a couple years after hitting their initial lows.
S&P 500 earnings scenarios
The lenders of last resort
Covid-19 case lines by province in Canada
Total debts of US states and municipalities
Massive contraction in Canadian manufacturing
Biggest decline in US consumer confidence since 1973
30+ million jobless claims in 6 weeks
US unemployment rate the highest since the end of the Great Depression
The world is dragging down China's attempt at a recovery
Get (Free) Copy of CoronaCrisis: Guide to the Economic Catastrophe
The Covid-19 economic crisis is gripping the world. After 20 years in the asset management business, it looks like we are fighting through unprecedented territory.
This is war. I created a 17 step, 47 page guide to help DumbWealth subscribers get through this.
I originally planned on printing the guide and selling copies for $20+. Instead I'm giving this away free because I think we all need to help each other during these difficult times.