The jobs data released by US Bureau of Labor Statistics and ADP over the past two days has appeared very strong on the surface.
Here are the highlights:
Nonfarm payrolls increased by 223,000 for the month, above the Dow Jones estimate for 200,000.
The unemployment rate fell to 3.5%, a decline of 0.2 percentage point and also better than the estimate.
Average hourly earnings rose 0.3% for the month and increased 4.6% from a year ago. The respective estimates were for growth of 0.4% and 5%.
Private payrolls in December rose by 235,000 for the month, well ahead of the 153,000 Dow Jones estimate.
Median pay raise last year for people who stayed in current job = 7.3%. The pay raise for people who switched jobs = 15.2%
64% of those surveyed said they have or would consider looking for a new job if their employer wanted them to return to the office.
There are a couple interesting trends here.
The one the market rallied on today is the declining rate of hourly earnings growth, suggesting inflation (a la wage-price spiral) is moderating.
The other interesting observation is that while the headlines imply a very strong jobs market, the quality of jobs is declining. In December, 100% of new jobs were part-time. This trend has been ongoing since at least March.
Worse yet, the number of people holding multiple jobs is rapidly expanding.
It's clear the quality of the US jobs market in the US is deteriorating and inflation is softening. However, with inflation still far above the Fed's target I think it's still too early to bet on a change in Fed policy stance. It still seems reasonable to expect at least one more hike and then a pause for quite some time.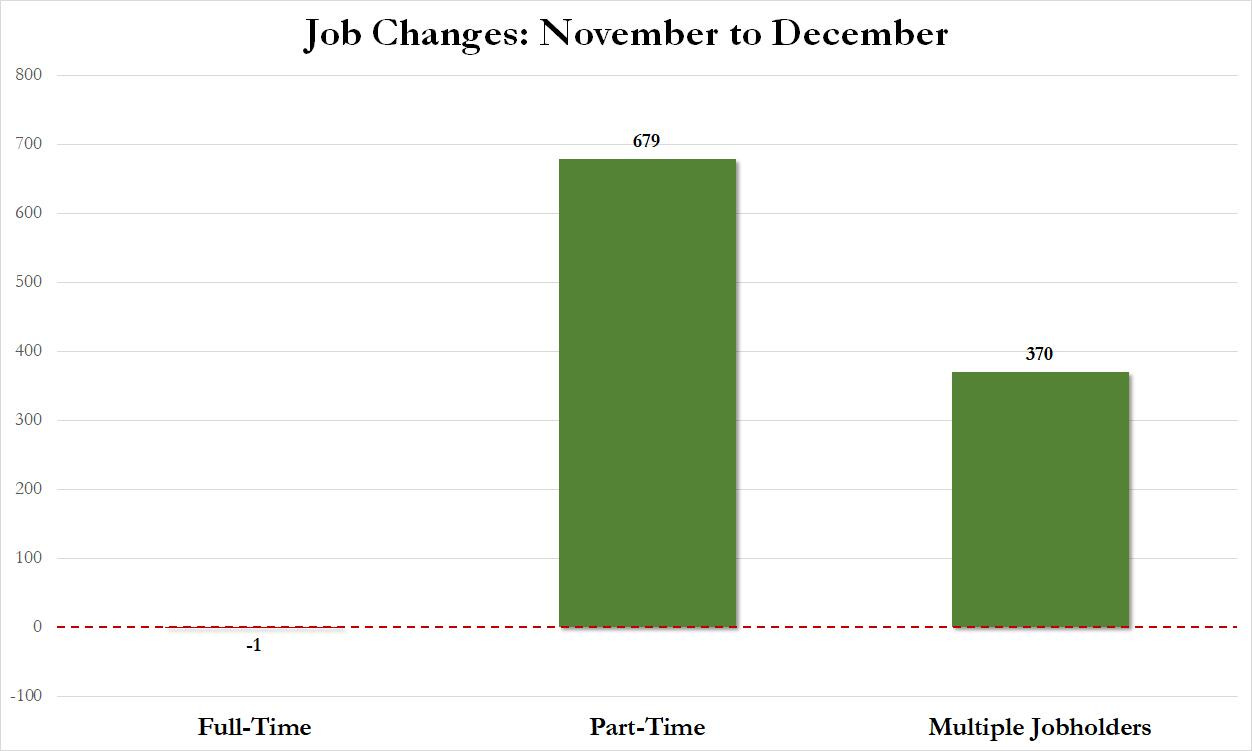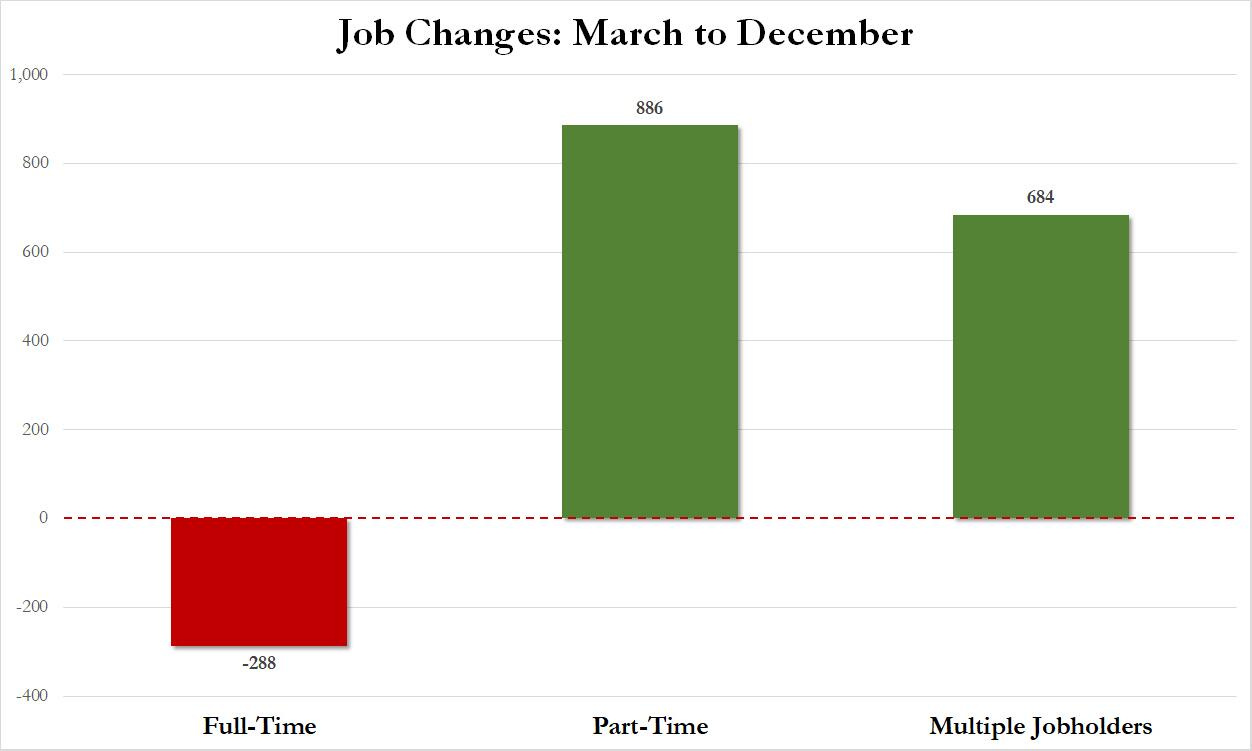 Here's what former and current Fed staff are saying:
"What I think is the important [point] is just to hold there and stay there and let that policy stance really grip the economy and just make sure that the [inflation] momentum is fully arrested, so that we get to a place where demand and supply start to become more interbalanced and we start to see those pressures on inflation really start to to come down." – Atlanta Federal Reserve President Raphael Bostic

"It's not that the Fed wants fewer jobs. What they want is lower wage growth, more because they're worried about persistent inflation." – Randall Kroszner, a former Fed governor and now an economics professor at the University of Chicago Booth School of Business

"Recent data suggest that labor-compensation growth has indeed started to decelerate somewhat over the past year." – Federal Reserve Governor Lisa Cook

The rate-setting Federal Open Market Committee "has taken aggressive action during 2022, with ongoing increases in the policy rate planned for 2023, and this has returned inflation expectations to a level consistent with the Fed's 2% inflation target. During 2023, actual inflation will likely follow inflation expectations to a lower level as the real economy normalizes." – James Bullard, St Louis Fed