1: 30 year fixed mortgage rates in the US are about 7%. Rates have been at this level before, but not at these house prices.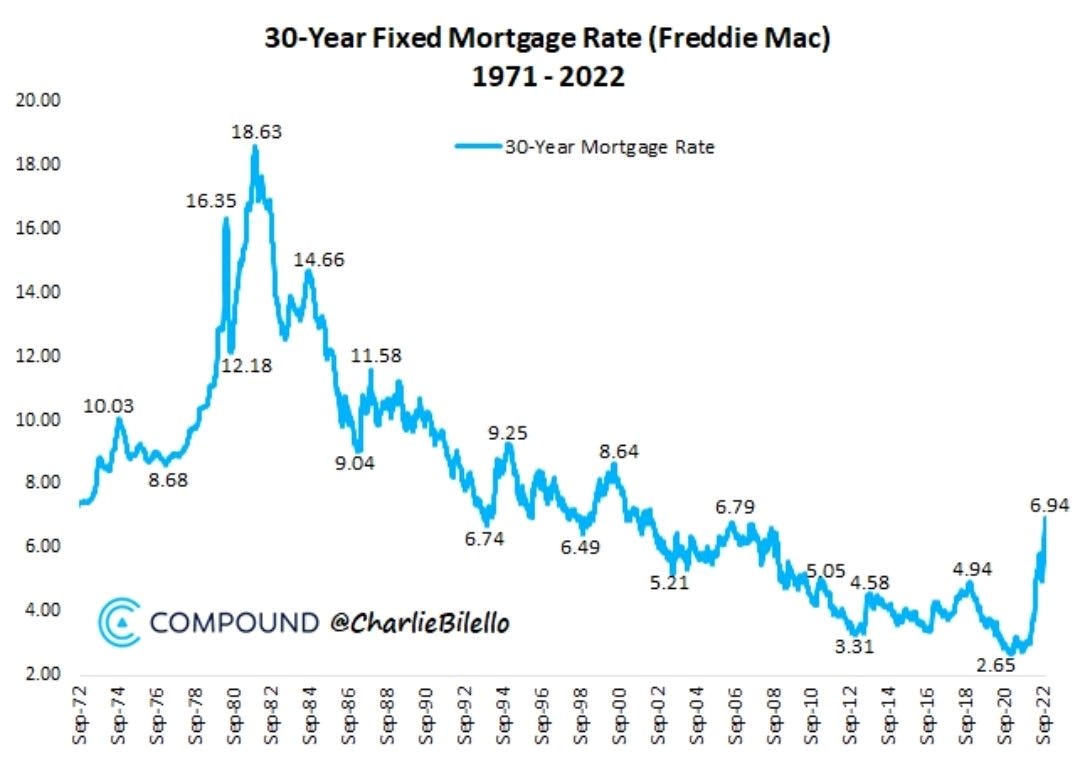 2: Almost all past Fed hiking cycles have ended in crisis. Is there any reason for this time to be any different?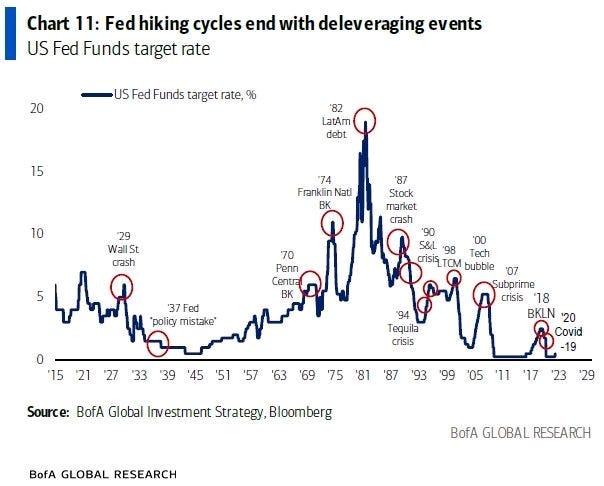 3: The pandemic triggered many early retirements, partly explaining the level of burnout in the workplace. Fewer workers = more work for those remaining.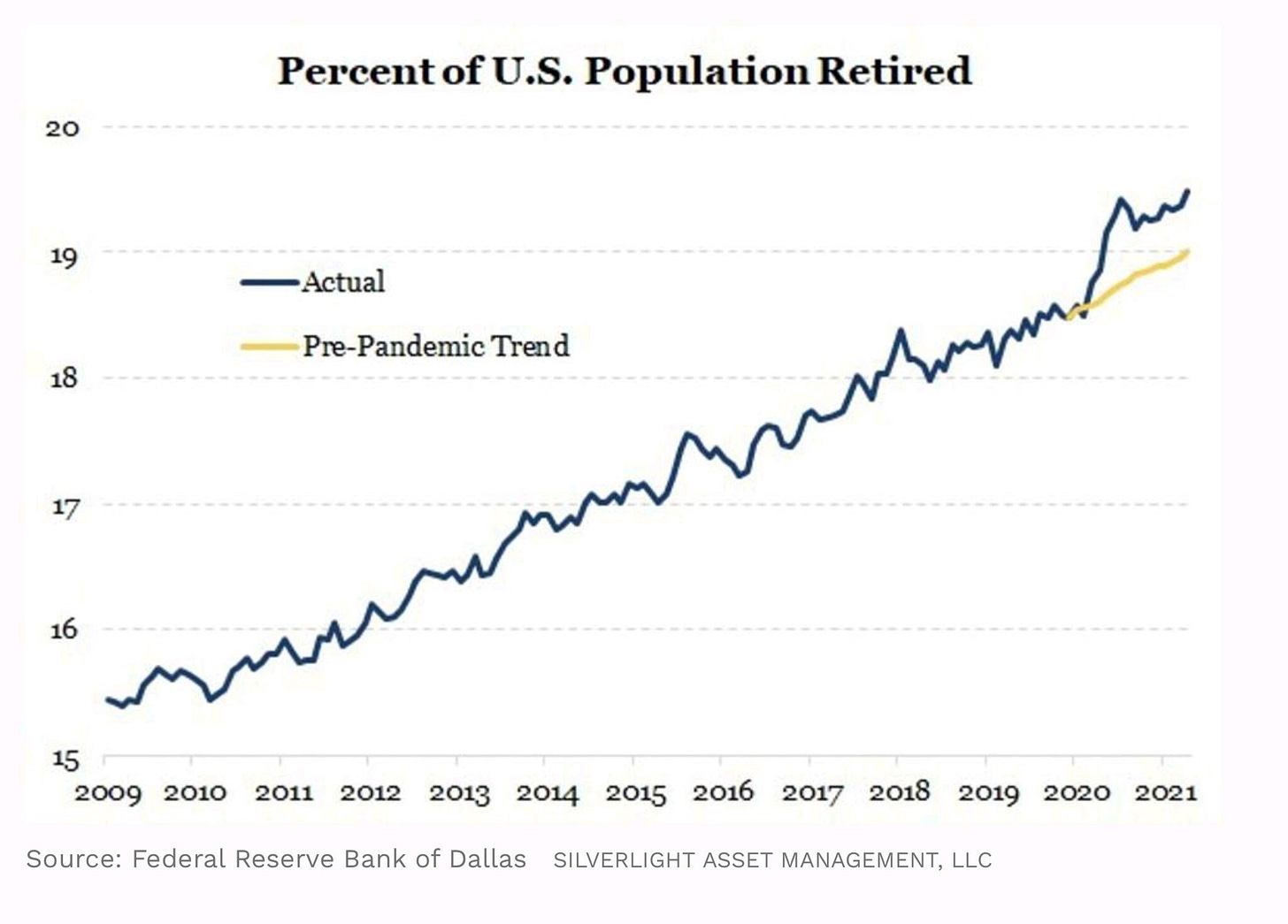 4: Bond market volatility (as measured by the "MOVE" index) is almost as high as it was during the February/March 2020 crash. With liquidity drying up, markets right now are very sensitive to any unusual bad news.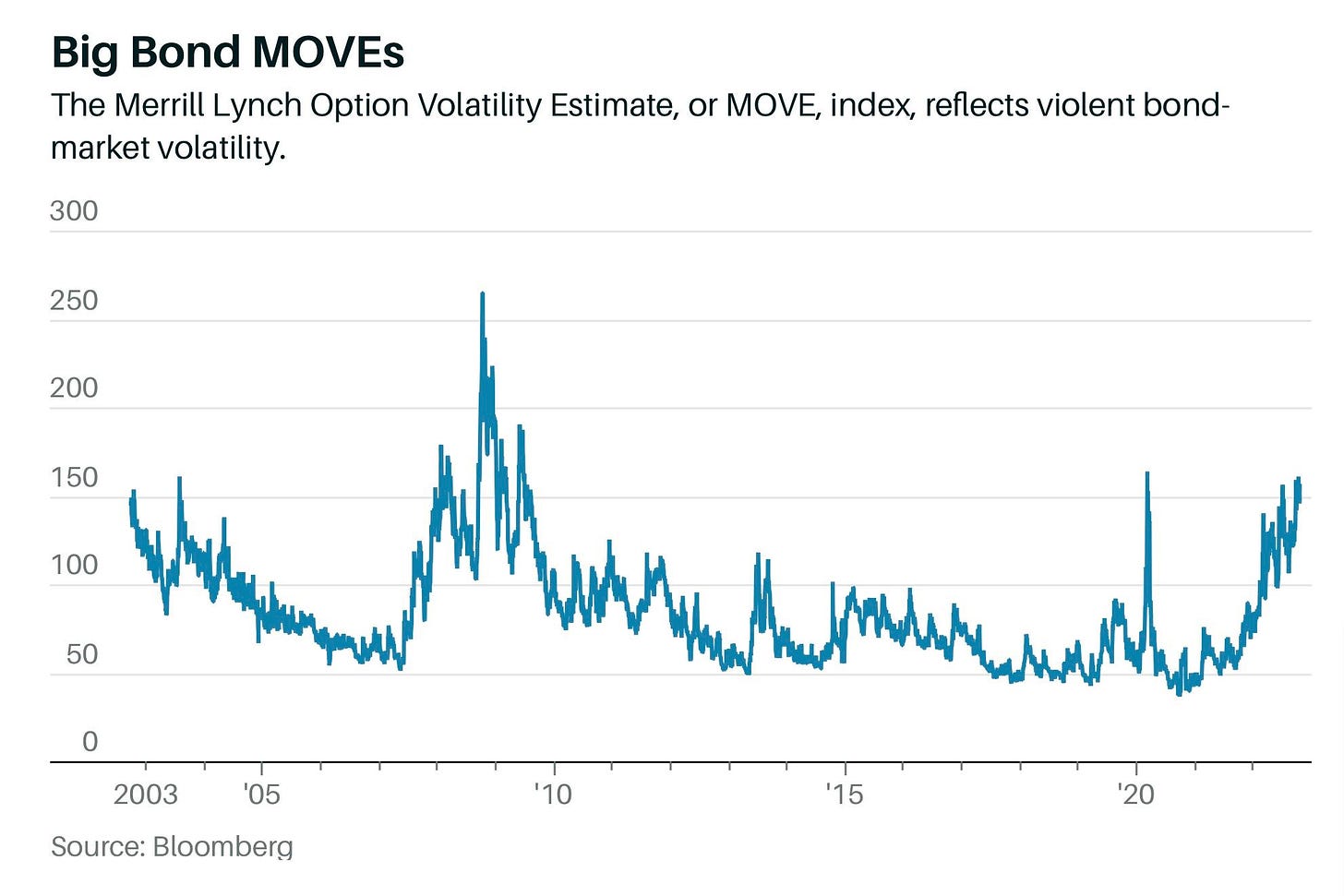 5: Once sitting on big paper profits, today UK retail investors are down about 12% since January 2020. This rollercoaster ride will have lasting psychological impacts on retail investors, particularly if the market continues to decline. I suspect many American and Canadian retail investors have had a similar experience.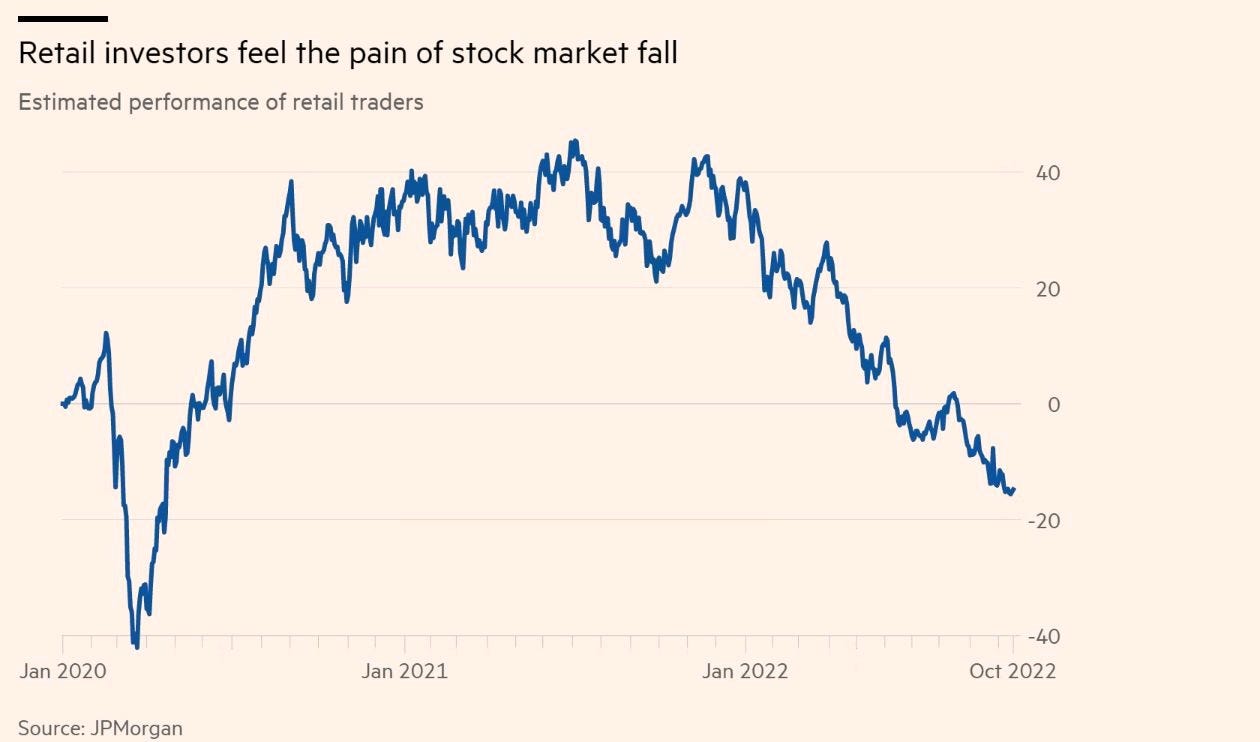 6: Speaking with numerous homeowners, those with variable rate mortgages have seen their monthly payments rise by 50% over the past few months. We're talking an increase of hundreds or even thousands of dollars. This is money that gets removed from discretionary spending and could push some owners into forced sales. Forced selling is what can lead to a house price collapse.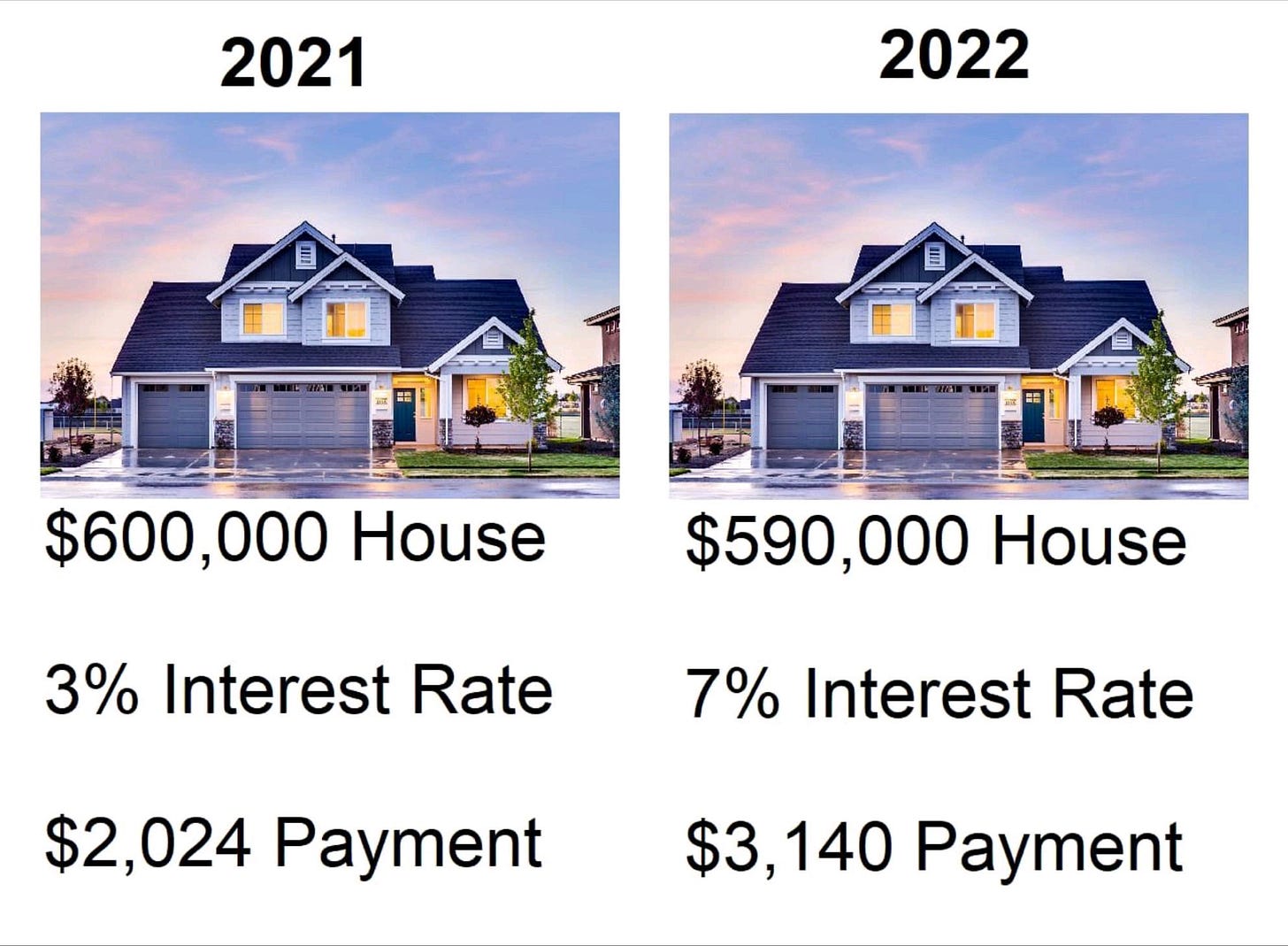 7: Mortgage applications in the US have retreated to 2010 levels! Although sale prices have fallen, the monthly cost to own a home has risen dramatically with interest rates. As a result, demand is drying up.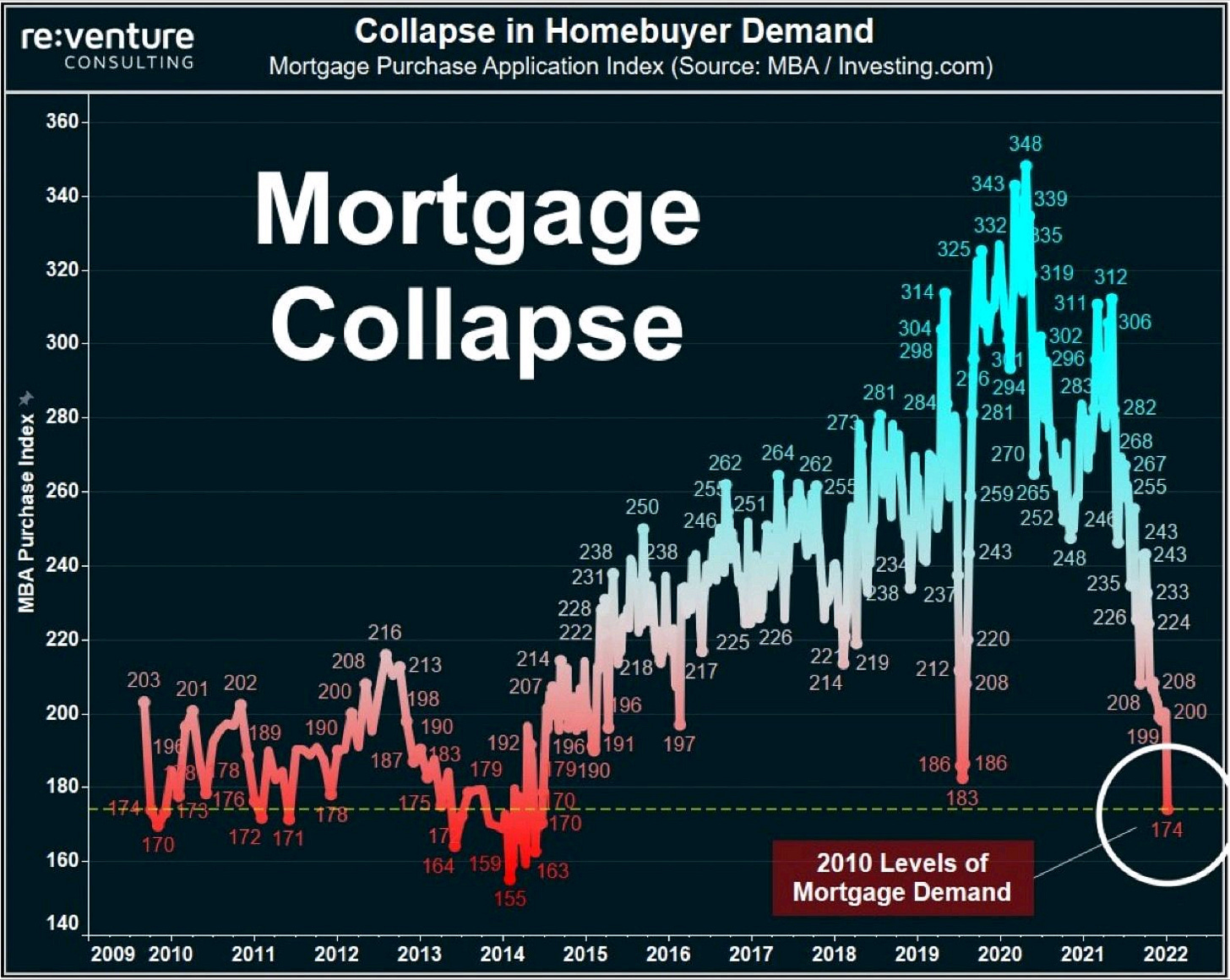 8: Who's winning the war? Despite what we see in the news about sanctions, Russia continues to financially benefit as energy export revenues are on track for a stellar year.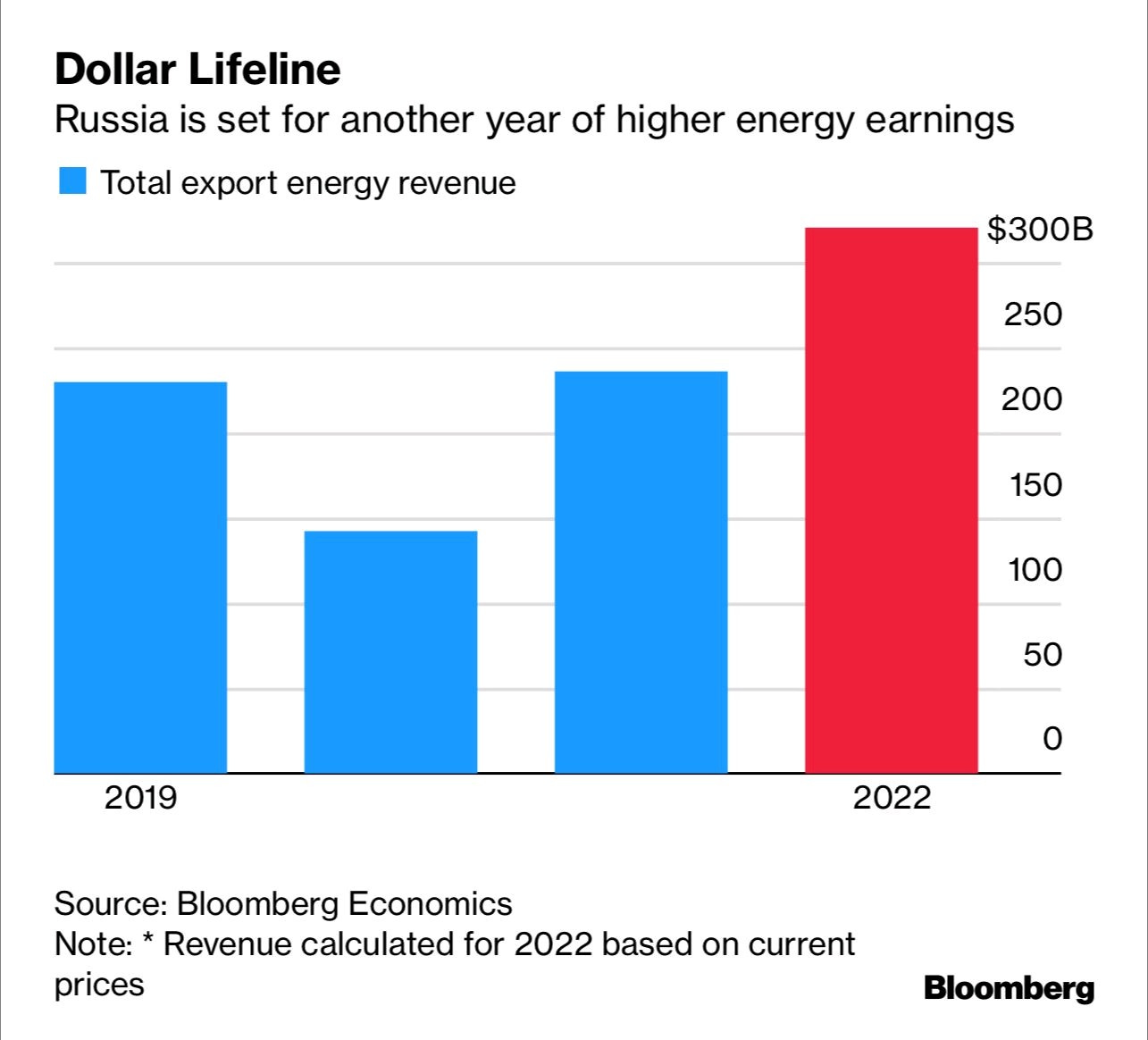 9: Used cars were once pushing CPI up. Now they're a drag on prices.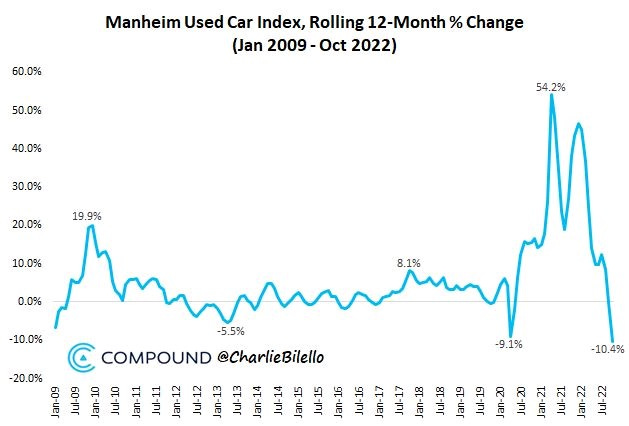 10: Many corporations have passed higher input costs onto consumers, but haven't adjusted wages to match. This might partly explain why corporate earnings are holding up for now. As usual, the biggest loser in this inflationary environment is the wage earner with little-to-no bargaining power.