At 8:30am this morning the US Bureau of Labor Statistics released CPI data that was higher than consensus expectations. Vindicating the bears, the DJIA opened about 500 points down.
But the story didn't end there.
Shortly after open, markets began to recover from the weak opening, rising aggressively around 11am. The DJIA ended the day up 827 points – an intraday move of over 1300 points.
There's a saying that the bear case is most compelling near market bottoms. Of course, we won't know if this was a bottom until some time in the future. I'm not convinced we've seen the end of this bear market, as the Fed remains a major headwind as it fights inflation that remains far above its target of 2%. However, I'm prepared to be wrong. Markets are forward looking and will start to improve in anticipation of a shift in the inflation trend.
I want to emphasize that it's the direction of CPI rather than the absolute level that matters. In other words, CPI doesn't need to drop to the Fed's 2% target for markets to bottom. Rather, CPI just needs to change directions and gather some disinflationary momentum, stabilizing at a more manageable level.
David Kelly, Chief Global Strategist at JP Morgan Asset Management thinks this might be happening: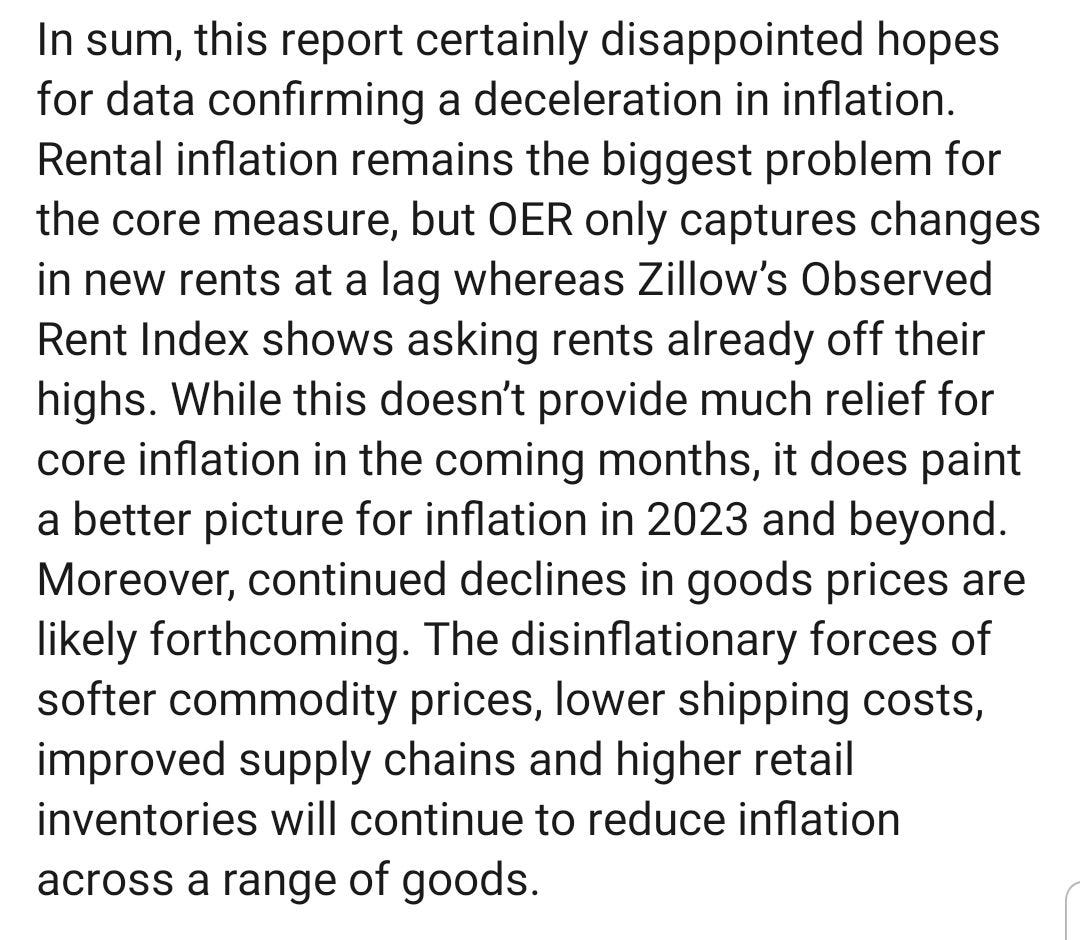 Perhaps there are forces at play that could bring inflation down to a more manageable level. Importantly, a manageable CPI does not necessarily equal 2%. For example, during the 1980s and 1990s CPI was frequently above 2%, yet this was a great time to be a buy-and-hold investor.
Chart 1: Long term view of CPI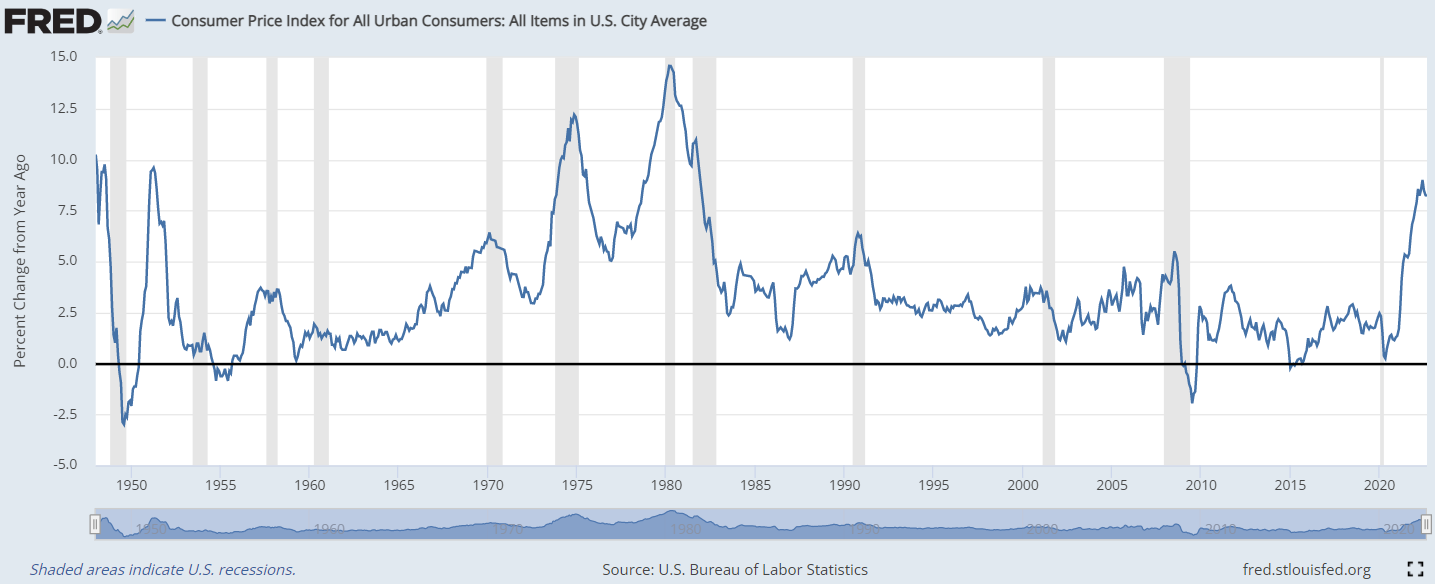 Of course, the post-pandemic spike in inflation is nothing like what was happening in the 1980s and 1990s. I'd suggest it's more analogous to the mid-1970s.
CPI rose from 2.95% in August 1972 to 12% in November 1974. After peaking, CPI fell again to about 5% by December 1976. With CPI rising uncontrollably, the S&P 500 entered a 48% bear market decline starting in January 1973.
The S&P 500 eventually bottomed in September 1974, in advance of the November 1974 peak in CPI. The market foresaw the shift in direction.
Between September 30th, 1974 and December 27, 1976 the S&P 500 rallied 73%, as CPI fell from 12% to 5%.
Chart 2: CPI during the mid-1970s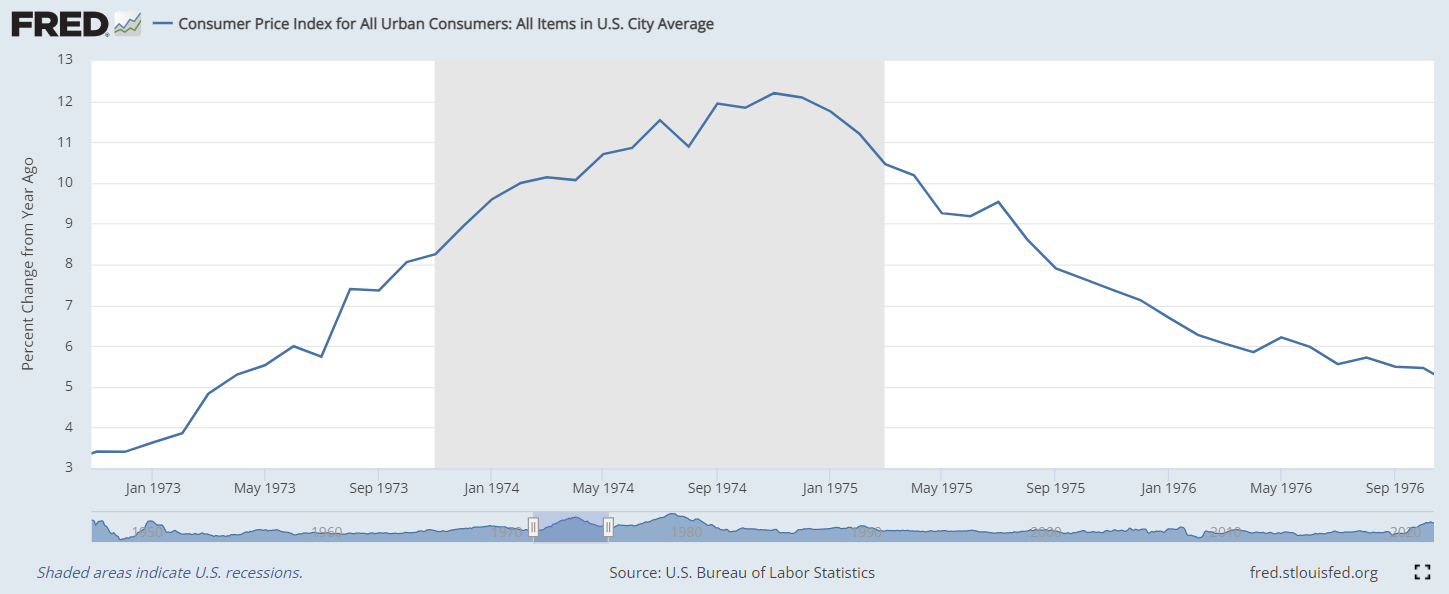 Chart 3: S&P 500 Index level during mid-1970s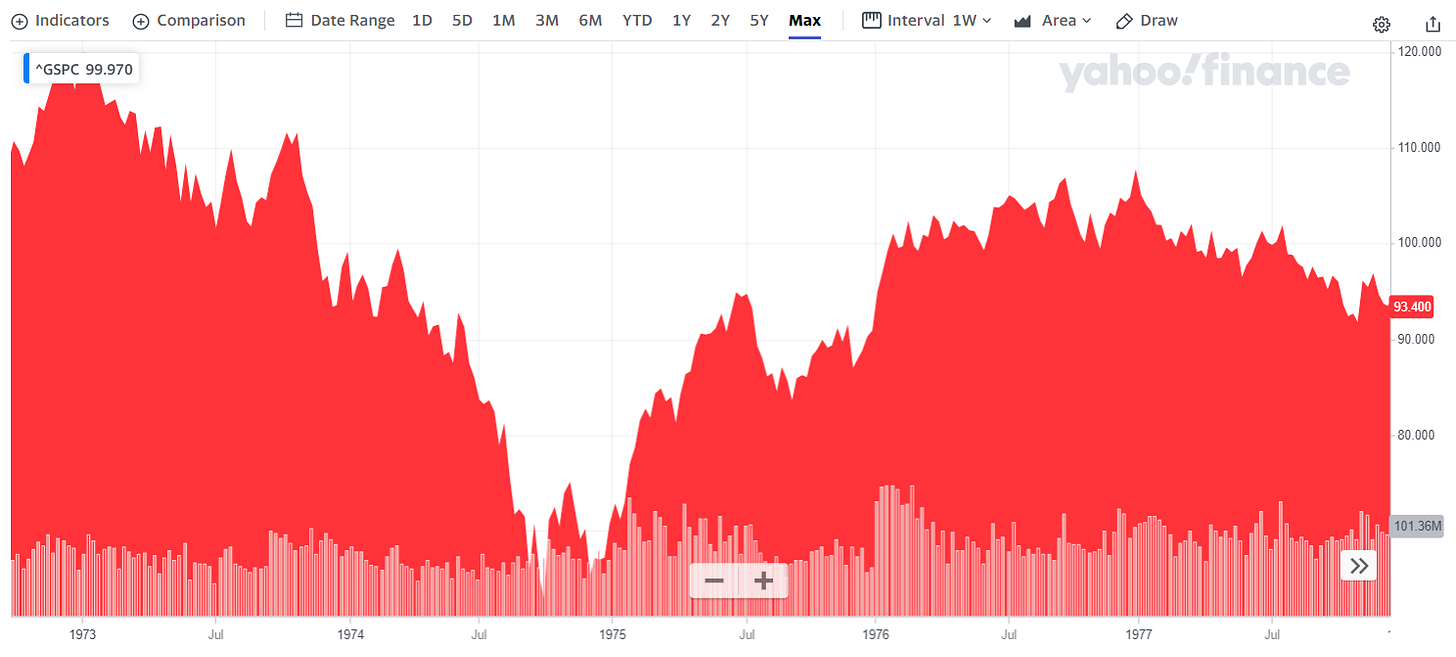 The rally eventually ended as inflation once again started to rise in December 1976. CPI eventually peaked again in March 1980 at over 14%.
Interestingly, stocks ended their decline in February 1978, and then rallied even as inflation continued to rise. The S&P 500 gained 35% from February 1978 to November 1980.
Chart 4: S&P 500 Index level from 1973-1981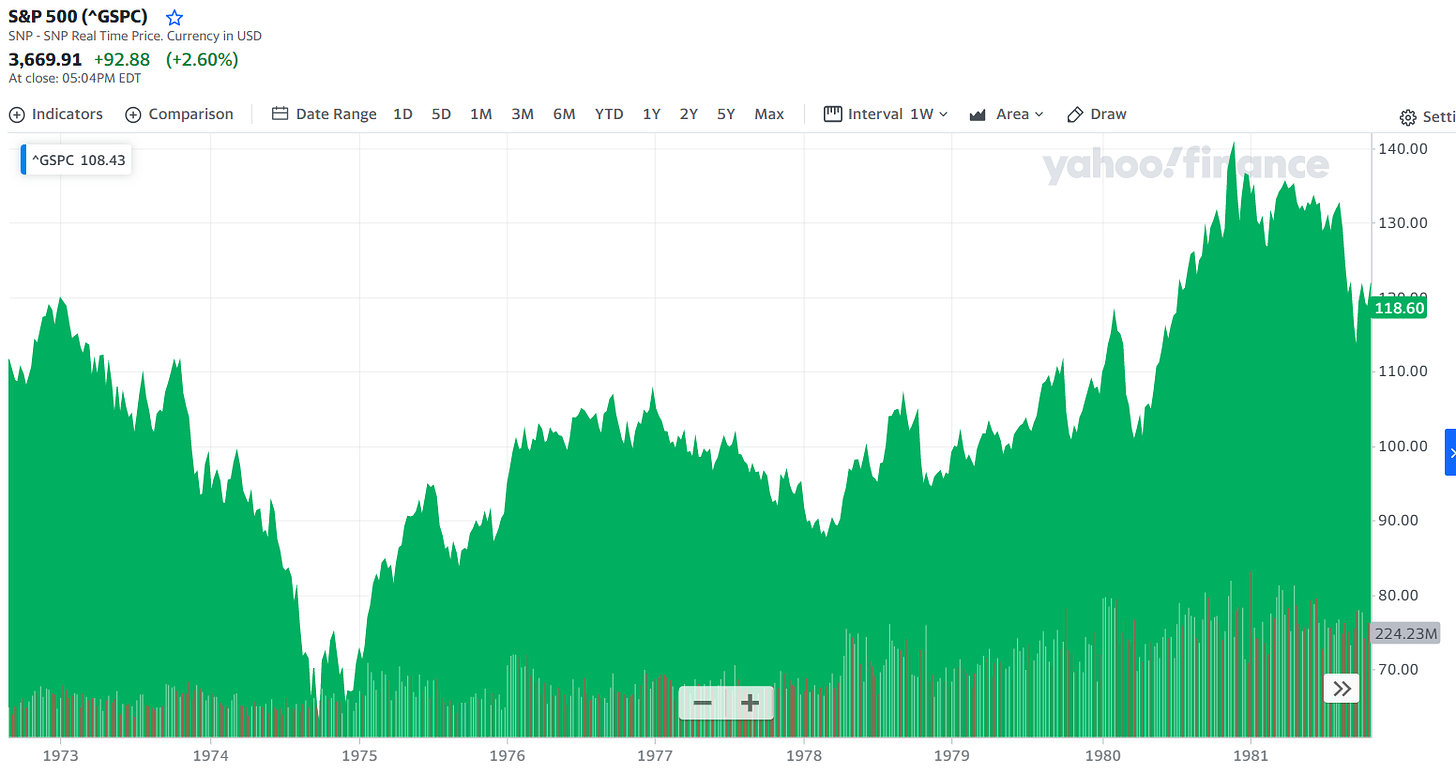 Observations:
Bull markets can occur without inflation at 2% (1980s-1990s).
Stocks can bottom in anticipation of inflation peaking and declining in the future (1973-1974).
Stocks can rally while inflation is rising (1978-1980).
This doesn't answer why today's market went from deeply negative to manically positive within a couple hours while negative news dominated the headlines. Indeed, the fact that markets rallied this hard on bad news could be an important milestone (or it might just be nothing).
A couple theories:
I think the most obvious theory is that selling pressure is exhausted, at least for now. Going into the open, negative sentiment was pervasive and this was reflected in portfolio positioning. After being vindicated by the worse-than-expected CPI print this morning, it's possible that traders started exiting their short positions after open, and with limited sellers remaining the buying pressure was enough to kick-start a cascade of short covering. (Short covering involves re-purchasing stocks that were sold short.)
Another possibility is that the market is seeing improvements in the future that aren't yet obvious to the rest of us (except, perhaps, for David Kelly). Markets are forward-looking and have a great track record of reacting to things that have yet to occur.
I think the most important lesson today is to prepare to be wrong – especially when everyone else is thinking the same thing.