Happy Thanksgiving to my Canadian friends!
---
Did you get your 5%?
Today the US and Canada both released September 2022 employments stats:
US
Nonfarm payrolls increased 263,000 for the month
Unemployment rate down to 3.5%
Average hourly earnings rose 0.3% (5% year-over-year increase)
Canada
Employment up 21,000
Unemployment rate down to 5.2%
Average hourly wage up 5.2% year-over-year
Consider this, the average wage across the country rose 5% over the last 12 months. For some, wages rose much more.
5% is what people have already received. How much did your wage increase over the past year? If it was anything less than 5% not only are you falling behind inflation, you're trailing the "Joneses".
Despite the faltering economy, many employees still have leverage. Job openings are still historically high (about 10 million in the US), but the hiring freezes and layoffs are slowly mounting. The momentum is shifting. The opportunity for employees to take advantage of this rare "seller's market" for labor might soon vanish.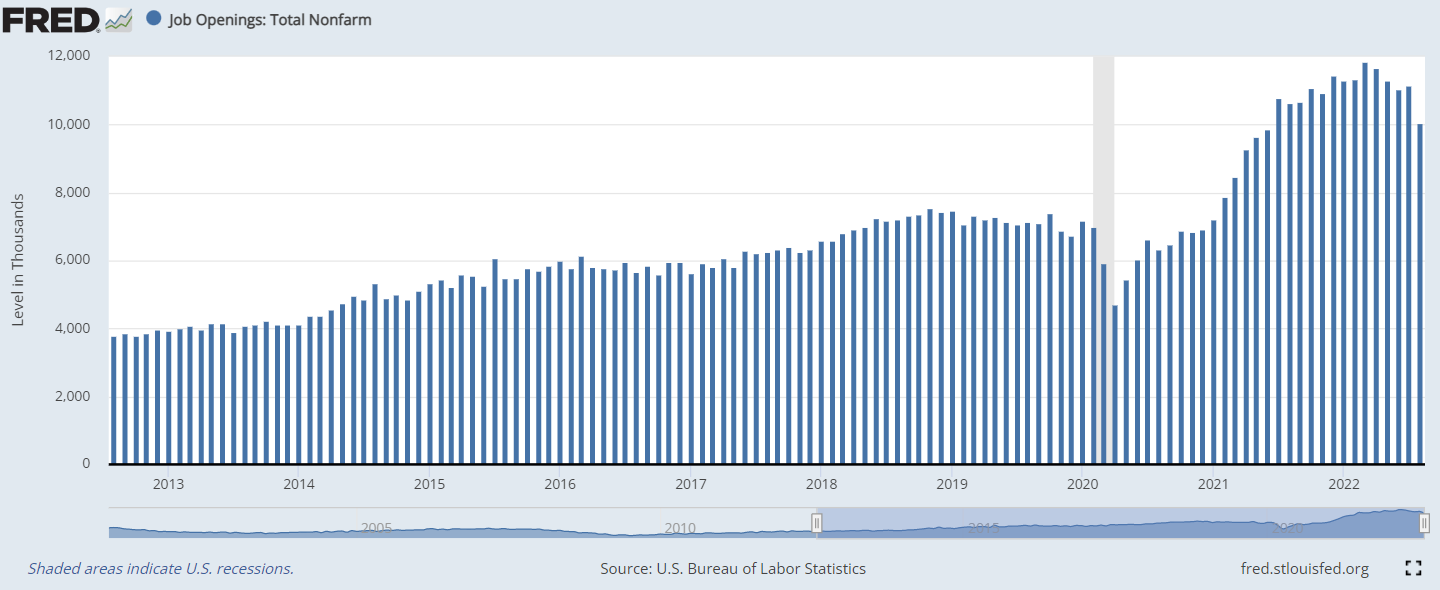 If your company is in its final lap of fiscal 2022 you may be approaching year-end employee performance and salary reviews. Now is the time to assess your value and constructively push for what you deserve (and require to pay your rising bills).