Inflation-Adjusted Earnings Yield Lowest Since 1970s
The image quality of the chart below is garbage, but I felt the information is so important that I must share it with you.
The inflation-adjusted earnings yield on the S&P 500 is at its lowest point since the 1970s!
The earnings yield (which happens to be the inverse of price-earnings ratio) shows the amount of earnings an investor gets for each dollar invested. The lower the yield, the less incentive there is to invest. Said differently, moments with high inflation-adjusted earnings yield can mark fantastic investment opportunities (e.g. early 1980s).
For the inflation-adjusted earnings yield to rise, some combination of these three things needs to happen: 1) inflation needs to decline, 2) earnings need to rise and/or 3) equity prices need to fall.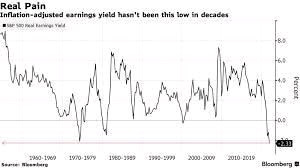 Property Destruction
Housing prices around the world are declining. The chart below compares the pandemic price experiences across four markets. Notably, Toronto has yet to see a material decline compared to other cities. Stay tuned…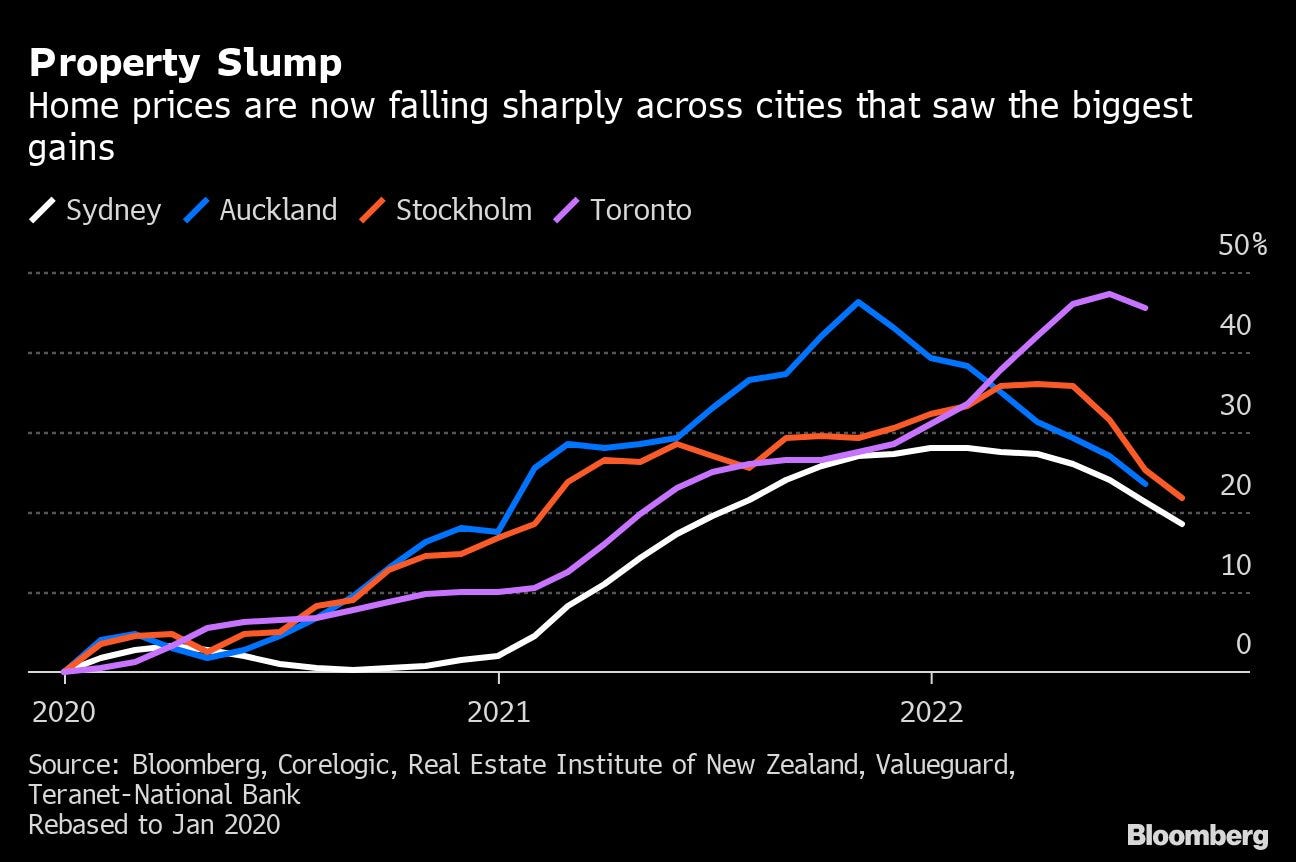 UK Business Investment Disaster
Business investment in the UK has moved sideways for years, remaining far below trend. Without investment, the UK economy risks (and probably already is) going backwards causing citizens to become less competitive, eroding their standard of living.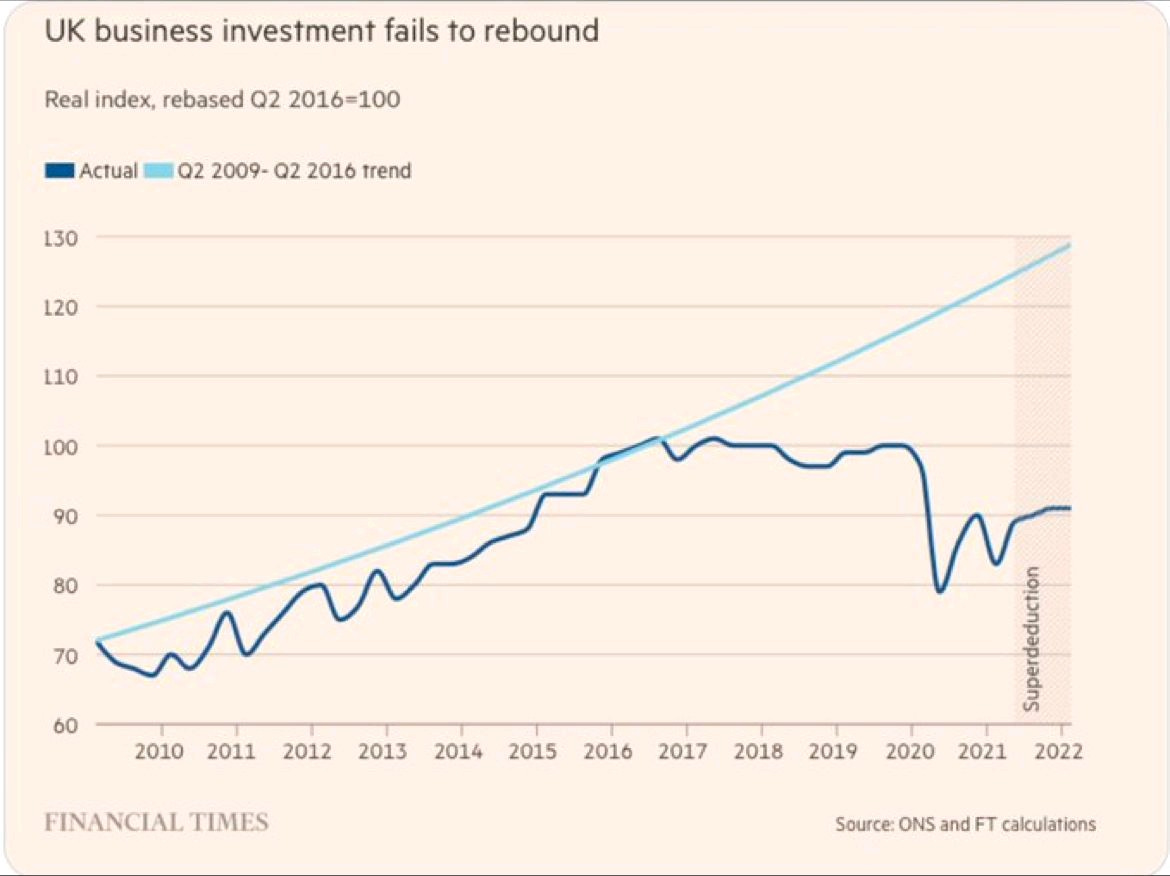 History of Bear Markets
Since 1835, the median bear market lasted 17 months. If the current bear market follows this trajectory, it could have at least another 11 months to go. Of course, there's no formula to forecast the future. However, recalling the 2000-2002 and 2007-2009 bear markets, they tend to drag on far longer than anyone expects.