A few quick charts for my friends in Toronto.
Many areas around the Greater Toronto Area have experienced significant price declines over the past few months. Still, as you can see below, even the adjusted price remains unaffordable for many. Particularly when you factor in higher debt servicing costs, due to higher mortgage rates.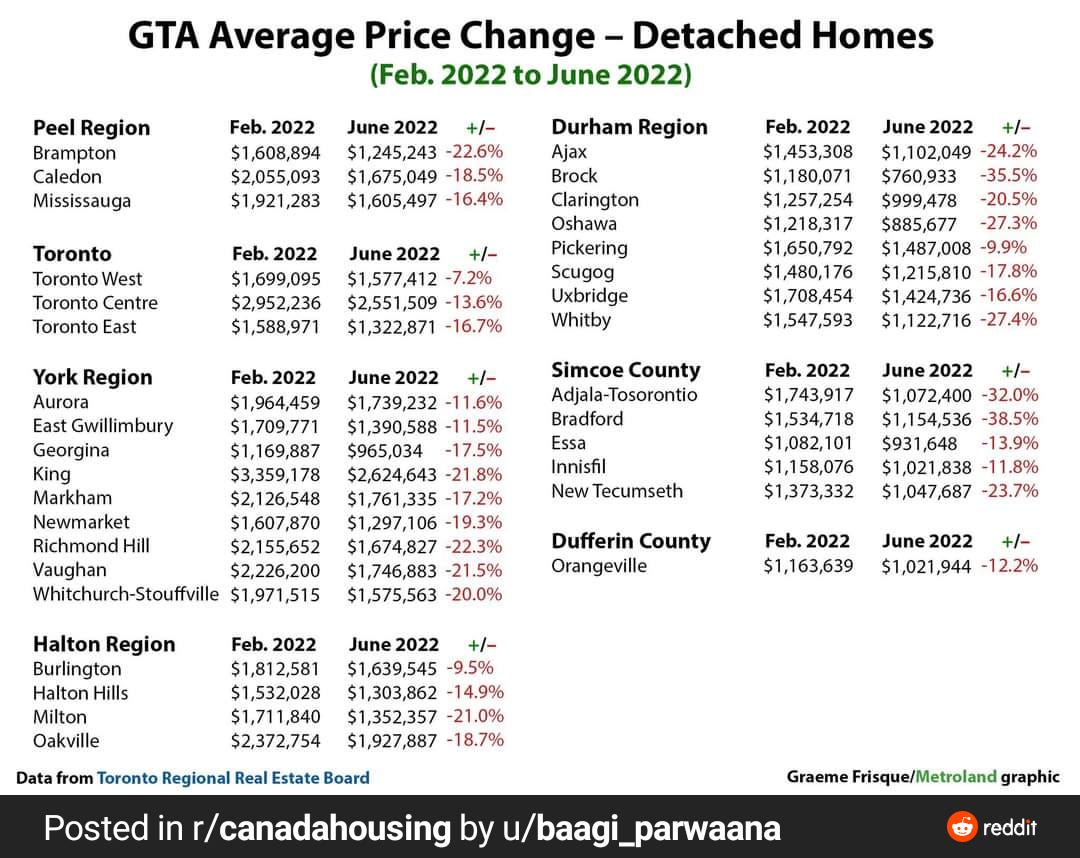 Toronto experienced a housing crash in the early 1980s and early 1990s. During both events, prices took years to bottom out, eventually declining by up to 50%. Peak to peak, the entire process lasted for about a decade during both events.