1: China's birth rate is now lower than the US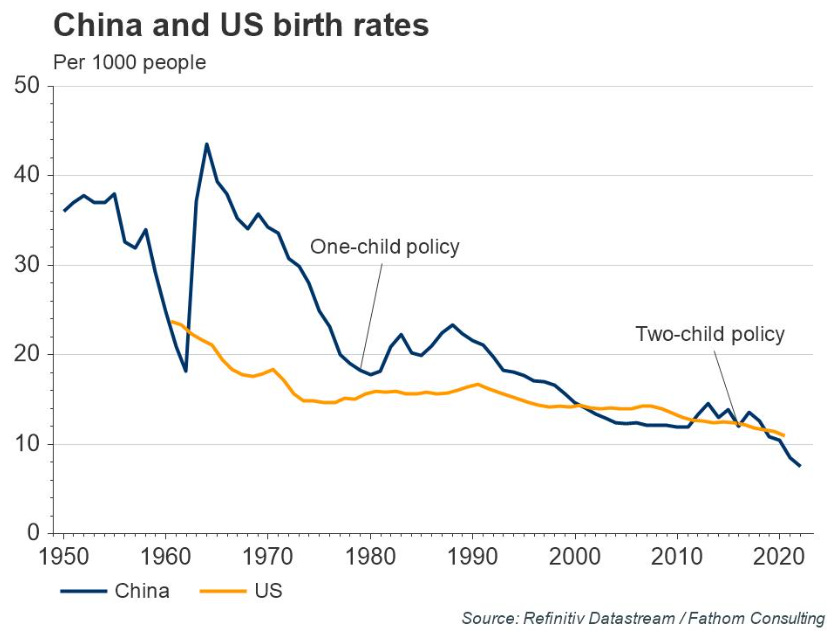 2: Consequently, China's working age population is projected to decline significantly during this century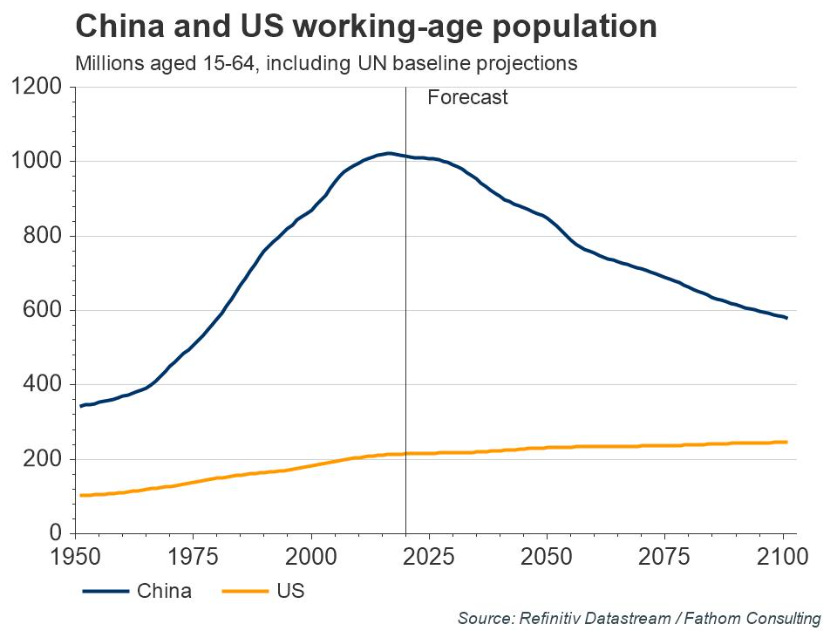 3: Inflation expectations are beginning to become ingrained in the American psyche (orange line – note the change in trend since 2020). This is what the Fed is fighting.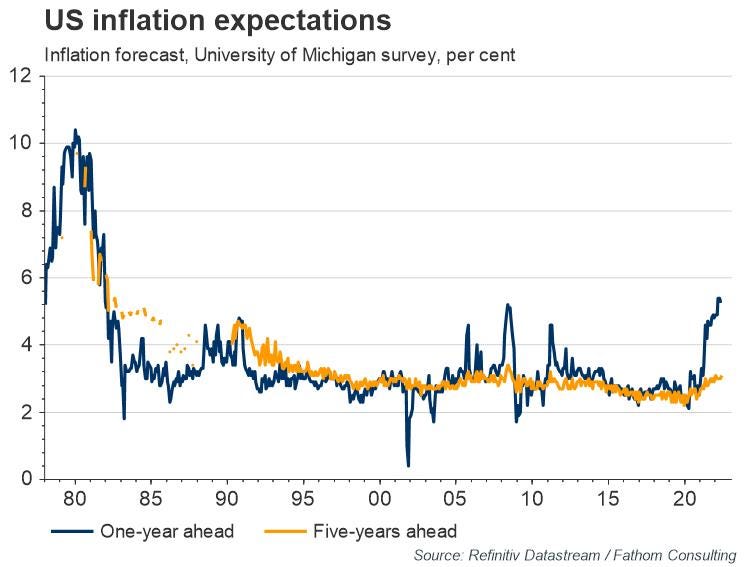 4: US employment is back to pre-pandemic peak.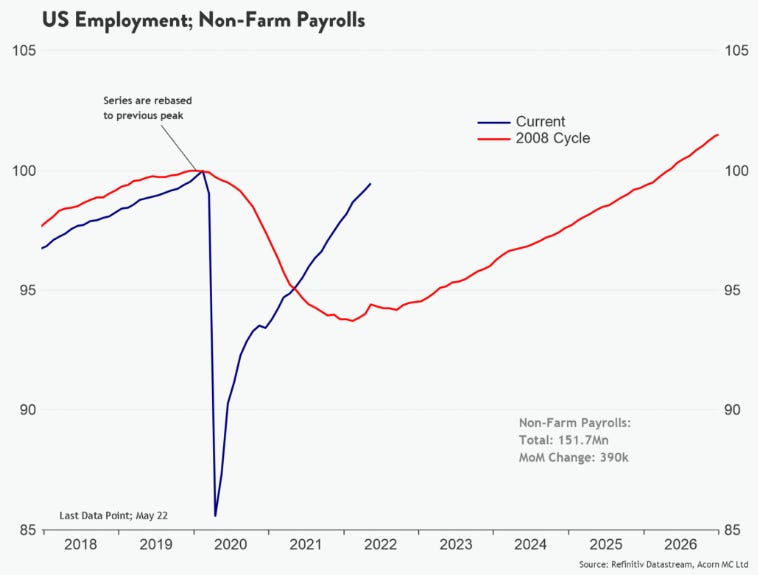 5: The 11 bear markets since World War II have averaged 16 months in duration.