Dear readers,
Back by popular demand! Here's a super-quick overview of Toronto's housing market.
Apologies for non-Canadian readers. There are some similarities to the US experience.
1: Sales have fallen back to 2019 levels. Arguably, this was the last 'normal' year for the Toronto housing market. 2020 was artificially low (lock-downs) and 2021 was artificially high (pent up demand).
2: Listings, however, remain very close to peak levels seen in 2021.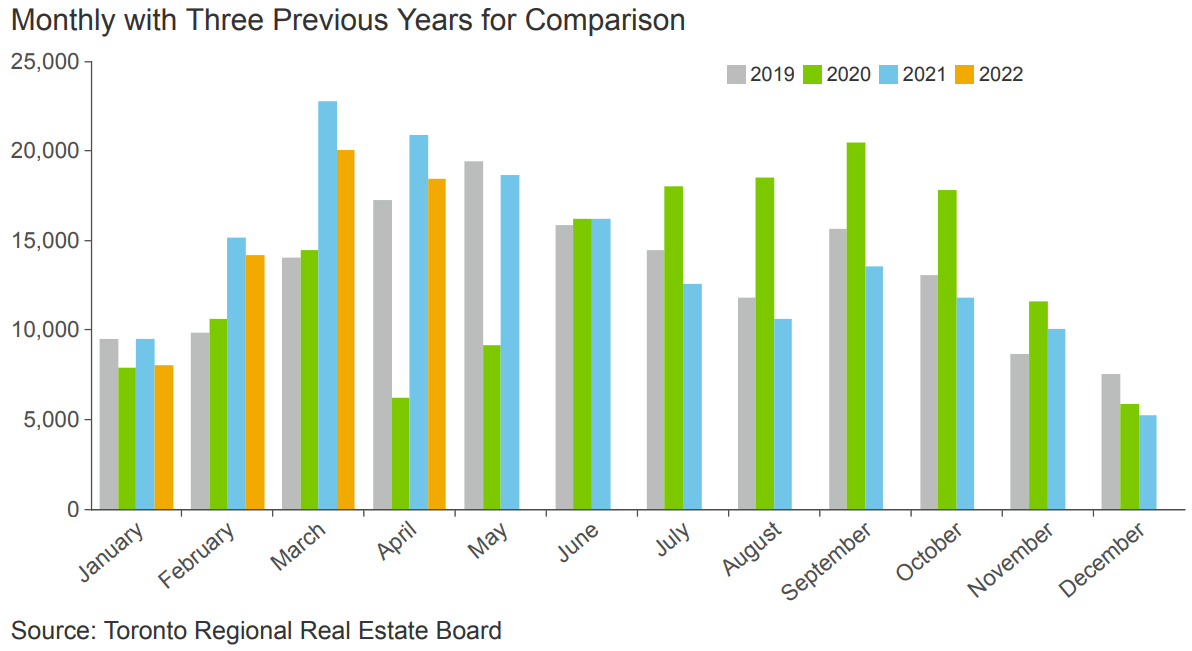 3: Inventories are rising, putting pressure on prices. Detached homes and condo prices have softened over the past 3 months.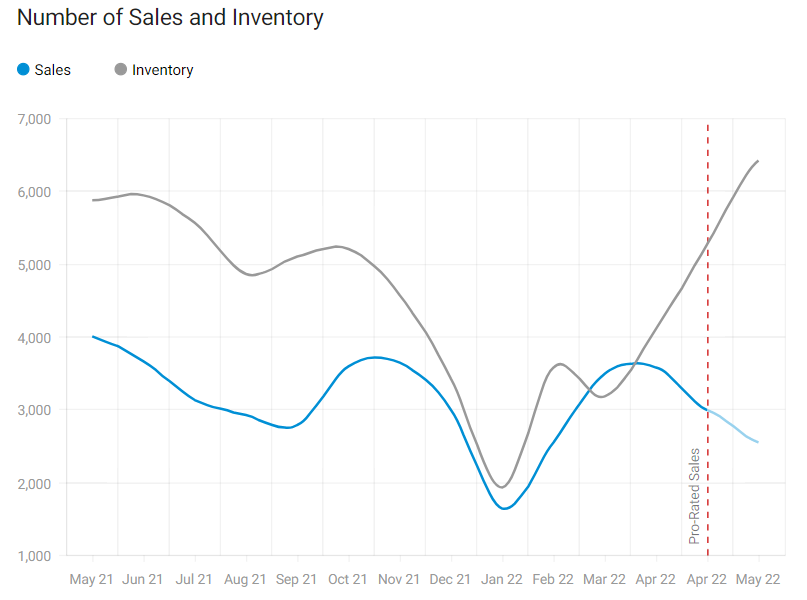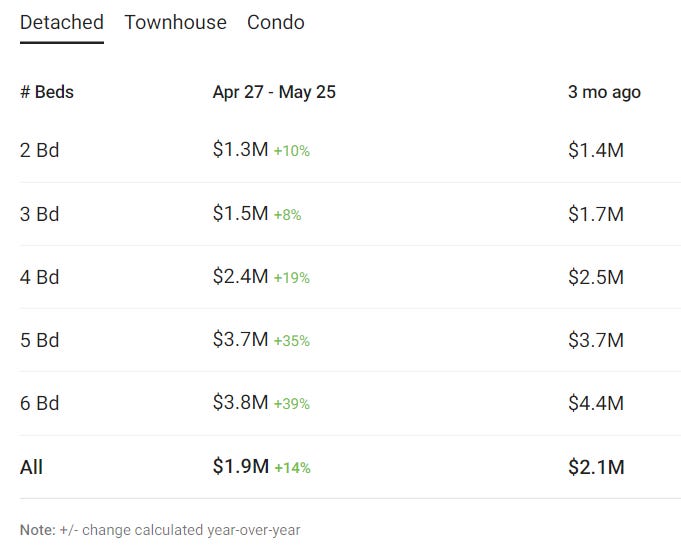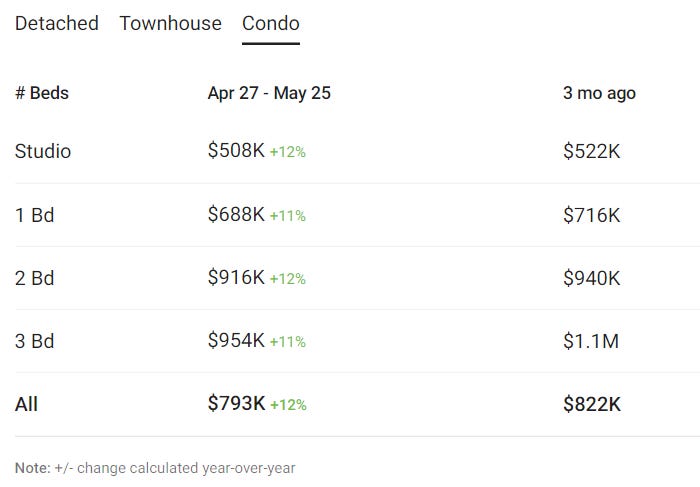 4: Expect prices to continue dropping as new listings swamp sales.
5: What's causing the housing slowdown? Higher yields. Mortgage rates have risen alongside bond yields, driven by the Bank of Canada policy rate (chart below). To combat inflation, the Bank of Canada is likely to raise rates again June 1 and July 13th by another 50bps each time. This will add more pressure to housing prices in Canada.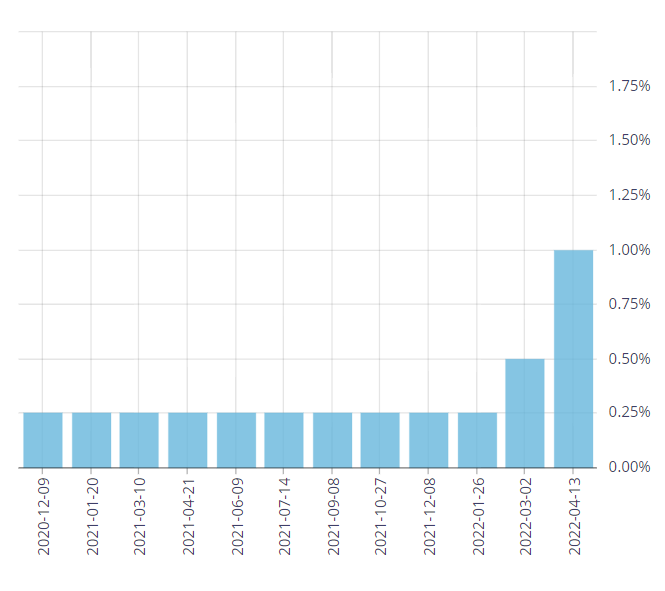 6: Rising rates put downward pressure on housing prices, as borrowing costs rise. Central banks are raising rates to fight inflation not seen for 40 years. Inflation is partly created by demand exceeding supply. In Canada, housing demand has been largely responsible for overall excess demand. Lucky for the Bank of Canada, the housing market is also highly sensitive to interest rates. Given this, rising rates leading to a weakening housing market should eventually significantly slow inflation in Canada. My guess is we could see the interest rate cycle peak sometime in 2023 as the pressure mounts.