1: It appears Warren Buffet has put some of Berkshire Hathaway's cash to work during Q1 2022. In October 2008 Warren published an article in the New York Times saying it was time to buy America. Ultimately he was right, but early.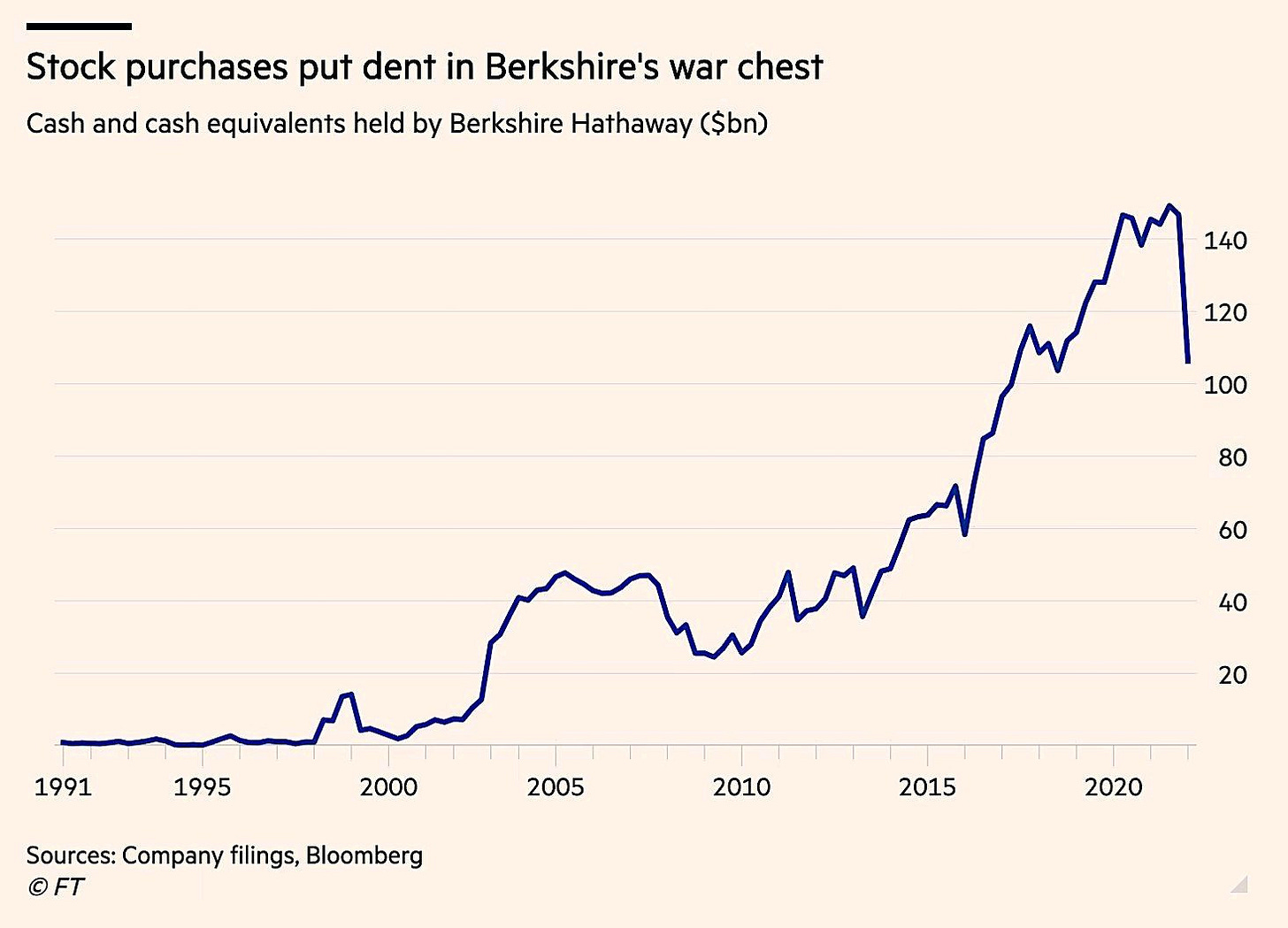 2: The value of Cathie Wood's ARKK ETF – the posterboy for the tech bubble that is currently bursting – has fallen back to 2017 levels! Now Cathie Wood is a joke.
Often the heroes of bull markets become the villains of subsequent busts. Alan Greenspan suffered the same fate after 2008. The same happened to many tech investors after the 2000 tech wreck.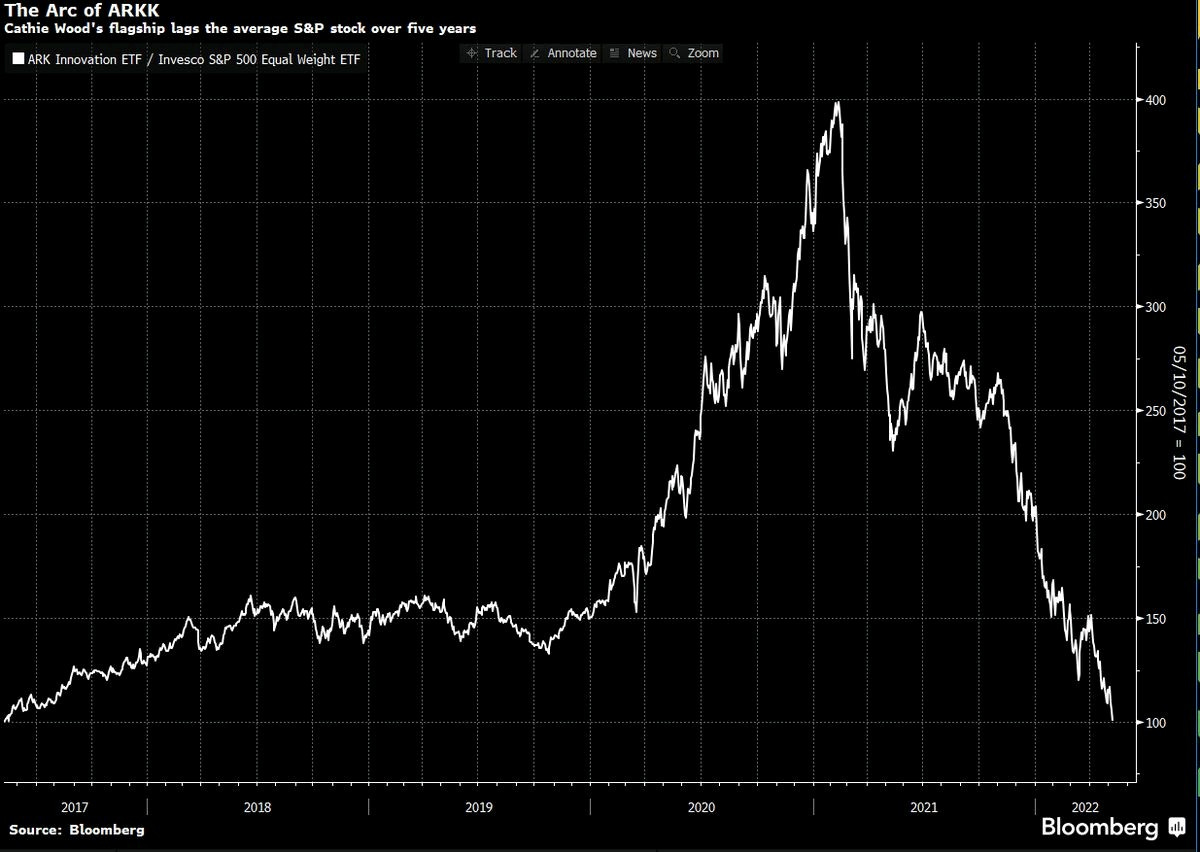 3: Not convinced 2020-2021 was a bubble? Look at net flows into stocks and ETFs by individual investors. Flows grew with Covid-19 cases as investing became a sport. Despite the S&P 500's 20-ish percent decline, flows still remain elevated.
Bear markets don't typically end when retail investors are heavily investing. Instead, they end when there's blood in the streets.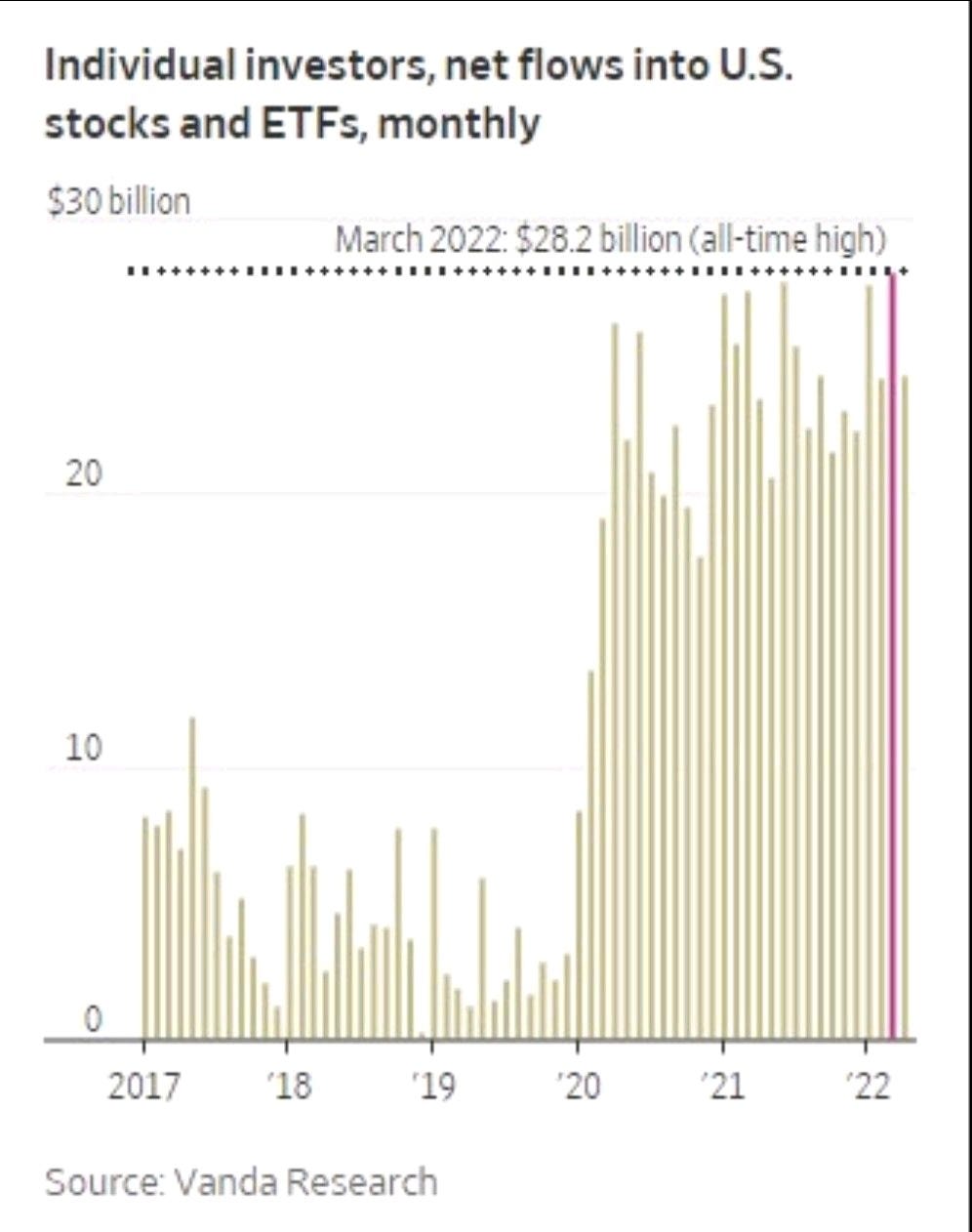 4: The ratio of cyclicals to defensive stocks can be a leading indicator for ISM Manufacturing PMI. As you can see below, this ratio has plummeted and ISM Manufacturing PMI is expected to follow, potentially signaling a coming recession.