1: Last month, Toronto low-rise house prices rose about 2 times the equivalent to annual median household income
House prices rose by about $140k. Anyone saving for a down payment fell behind another couple years during the month.
Source: Realosophy.com
Meanwhile, BMO Capital Markets says the Canadian housing market closely resembles that of the late 1980s bubble.
"Real average house prices ballooned almost 100% in four years through 1989. The current trajectory (using January 2019 as the starting point) is keeping right on pace with that past episode, which ultimately ended at the hands of Bank of Canada tightening."
2: Yesterday's market cap collapse of America's favourite birthday-reminder app was the largest in US history.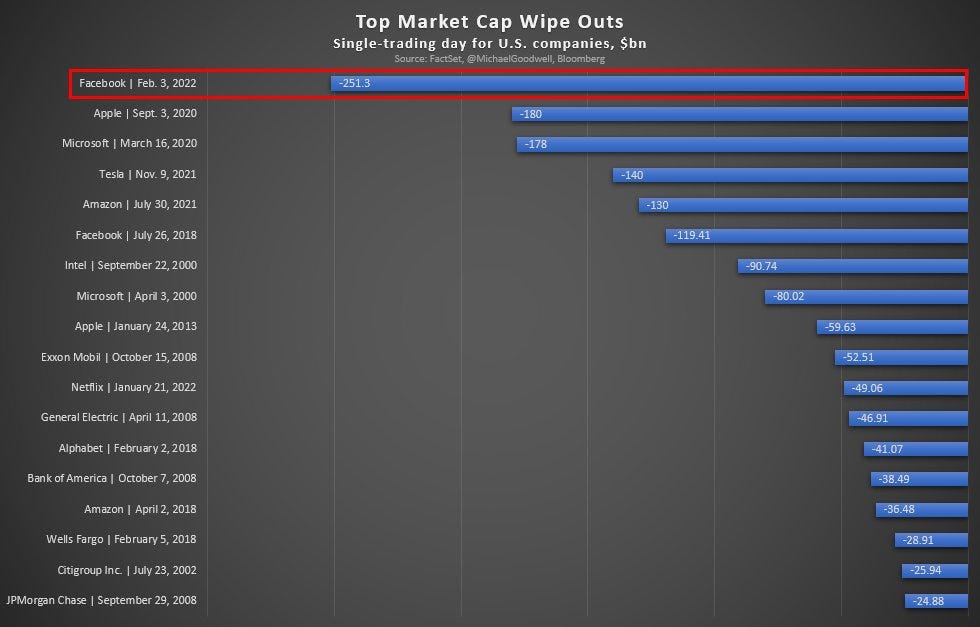 3: China's exports soared to record highs over the past year, indicating a roaring global economy.
4: Labor participation rate rose in January as about 1.4 million people returned to the workforce – a significant development for a historically tight labor market.