If you are wondering how to invest during this bear market, this article is for you.
Investing during a bear market isn't easy. However, it is when good money can be made. Although it might feel like the world is falling apart and markets are riskier than ever, in reality the risk of investing is actually reduced AFTER stocks have already plummeted. In contrast, the most risky time to invest is when investing feels most comfortable.
Do you wait for the bottom? What if you're too early or too late? How do you even know when a bottom has occured?
Howard Marks, Director and Co-Chairman of Oaktree Capital shares his valuable insights on how to invest during a bear market. He is a market veteran so he's seen a few bear markets and financial crises in his day.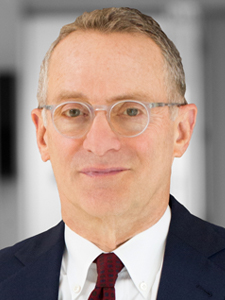 Howard Marks, CFA
Director & Co-Chairman
Oaktree Capital

Since the formation of Oaktree in 1995, Mr. Marks has been responsible for ensuring the firm's adherence to its core investment philosophy; communicating closely with clients concerning products and strategies; and contributing his experience to big-picture decisions relating to investments and corporate direction. From 1985 until 1995, Mr. Marks led the groups at The TCW Group, Inc. that were responsible for investments in distressed debt, high yield bonds, and convertible securities. He was also Chief Investment Officer for Domestic Fixed Income at TCW. Previously, Mr. Marks was with Citicorp Investment Management for 16 years, where from 1978 to 1985 he was Vice President and senior portfolio manager in charge of convertible and high yield securities. Between 1969 and 1978, he was an equity research analyst and, subsequently, Citicorp's Director of Research.
Below are several quotes taken from Howard Marks' recent market insight pieces available on the Oaktree Capital website:
These days everyone has the same data regarding the present and the same ignorance regarding the future.
Future scenarios comprise a large number of variables: today even more than usual. It's relatively easy to build a spreadsheet listing the many things that will contribute to the future and rate them as likely to turn out well or poorly. But merely toting up the plusses and minuses won't tell you whether the future will be favorable or unfavorable. The essential element is figuring out which ones will be most influential. That's often where optimistic or pessimistic biases come in. The optimist takes cheer from the favorable outlook for the positive data points, and the pessimist is depressed by the unpleasant possibilities for the negative ones . . . even if they're both working from the same underlying spreadsheet in terms of elements and ratings.
I don't think I'm likely to have superior knowledge regarding the outlook for the virus, its impact on the economy, the success of Fed/government actions or the direction of oil prices. I organized and discussed the possibilities for each of these things in the March memos, but I'm unlikely to be a better predictor than anyone else.
Buy, sell or hold? I think it's okay to do some buying, because things are cheaper. But there's no logical argument for spending all your cash, given that we have no idea how negative future events will be. What I would do is figure out how much you'll want to have invested by the time the bottom is reached – whenever that is – and spend part of it today. Stocks may turn around and head north, and you'll be glad you bought some. Or they may continue down, in which case you'll have money left (and hopefully the nerve) to buy more. That's life for people who accept that they don't know what the future holds. But no one can tell you this is the time to buy. Nobody knows.
The best time to buy generally comes when nobody else will; other people's unwillingness to buy tends to make securities cheap. But the factors that render others averse to buying will affect you, too. The contrarian may push through those feelings and buy anyway, even though it's not easy. As I put it, "All great investments begin in discomfort." One thing we know is that there's great discomfort today.
"The bottom" is the day before the recovery begins.Thus it's absolutely impossible to know when the bottom has been reached . . . ever.Oaktree explicitly rejects the notion of waiting for the bottom; we buy when we can access value cheap. Even though there's no way to say the bottom is at hand, the conditions that make bargains available certainly are materializing. Given the price drops and selling we've seen so far, I believe this is a good time to invest, although of course it may prove not to have been the best time. No one can argue that you should spend all your money today . . . but equally, no one can argue that you shouldn't spend any. The more you want to garner potential gains and don't mind mark-to-market losses, the more you should invest here.On the other hand, the more you care about protecting against interim markdowns and are able to live with missing opportunities for profit, the less you should invest.
One way to think about the balance between offense and defense is to consider the "twin risks" investors face every day: the risk of losing money and the risk of missing opportunity. At least in theory, you can eliminate either one but not both. Moreover, eliminating one exposes you entirely to the other. Thus we tend to compromise or balance the two risks, and every individual investor or institution should develop a view as to what their normal balance between the two should be.
Now, however, as opposed to the conditions of 2, 6, 12 or 24 months ago the risks in the environment are recognized and largely understood, prospective returns have turned from paltry to attractive (for example, the average yield on high yield bonds ex. energy has gone from 3½% to almost 9%), security prices have declined, and investors have been chastened, causing risk-taking to dry up.
Given these new conditions, I no longer feel defense should be favored. Yes, the fundamentals have deteriorated and may deteriorate further, and the disease makes for risk (remember, I'm the one who leans toward the negative case). But there's a big difference between a market where no one can find a flaw and one where people have given up on risk-taking. And there's a big difference between one that's priced for perfection and one that allows for bad outcomes.
…we never know when we're at the bottom. A bottom can only be recognized in retrospect: it was the day before the market started to go up. By definition, we can't know today whether it's been reached, since that's a function of what will happen tomorrow. Thus, "I'm going to wait for the bottom" is an irrational statement. If you want, you might choose to say, "I'm going to wait until the bottom has been passed and the market has started upward." That's more rational. However, number one, you're saying you're willing to miss the bottom. And number two, one of the reasons for a market to start to rise is that the sellers' sense of urgency has abated, and along with it the selling pressure. That, in turn, means (a) the supply for sale shrinks and (b) the buyers' very buying forces the market upward, as it's now they who are highly motivated. These are the things that make markets rise. So if investors want to buy, they should buy on the way down.
The old saying goes, "The perfect is the enemy of the good." Likewise, waiting for the bottom can keep investors from making good purchases. The investor's goal should be to make a large number of good buys, not just a few perfect ones. Think about your normal behavior. Before every purchase, do you insist on being sure the thing in question will never be available lower? That is, that you're buying at the bottom? I doubt it. You probably buy because you think you're getting a good asset at an attractive price. Isn't that enough? And I trust you sell because you think the selling price is adequate or more, not because you're convinced the price can never go higher. To insist on buying only at bottoms and selling only at tops would be paralyzing.
So it's my view that waiting for the bottom is folly. What, then, should be the investor's criteria? The answer's simple: if something's cheap – based on the relationship between price and intrinsic value – you should buy, and if it cheapens further, you should buy more.
I don't want to give the impression that it's easy to buy while prices are tumbling. It isn't, and in 2008, Bruce and I spent a lot of time supporting each other and debating whether we were buying too fast (or too slow). The news was terrible, and for a good while it seemed as if the vicious circle of financial institution meltdowns would continue unchecked. Terrible news makes it hard to buy and causes many people to say, "I'm not going to try to catch a falling knife." But it's also what pushes prices to absurdly low levels. That's why I so like the headline from Doug Kass that I referred to above: "When the Time Comes to Buy, You Won't Want To." It's not easy to buy when the news is terrible, prices are collapsing and it's impossible to have an idea where the bottom lies. But doing so should be the investor's greatest aspiration.
The bottom line for me is that I'm not at all troubled saying (a) markets may well be considerably lower sometime in the coming months and (b) we're buying today when we find good value. I don't find these statements inconsistent.
Get Your Copy: 47 Page Guide to Help You Survive the Coronavirus Economic Crash